Design
TOP Figma plugins that make designer's and developer's life easier
It has been a while since our team uses Figma. At the time when we were thinking about a change we often encountered frequent outages. Since then we have noticed that Figma is constantly getting better. It's definitely a great replacement of Sketch. Some time ago we launched plugins in Figma in order to help and simplify the work of designers and developers.

GoodRequest Family
16 Jul 2020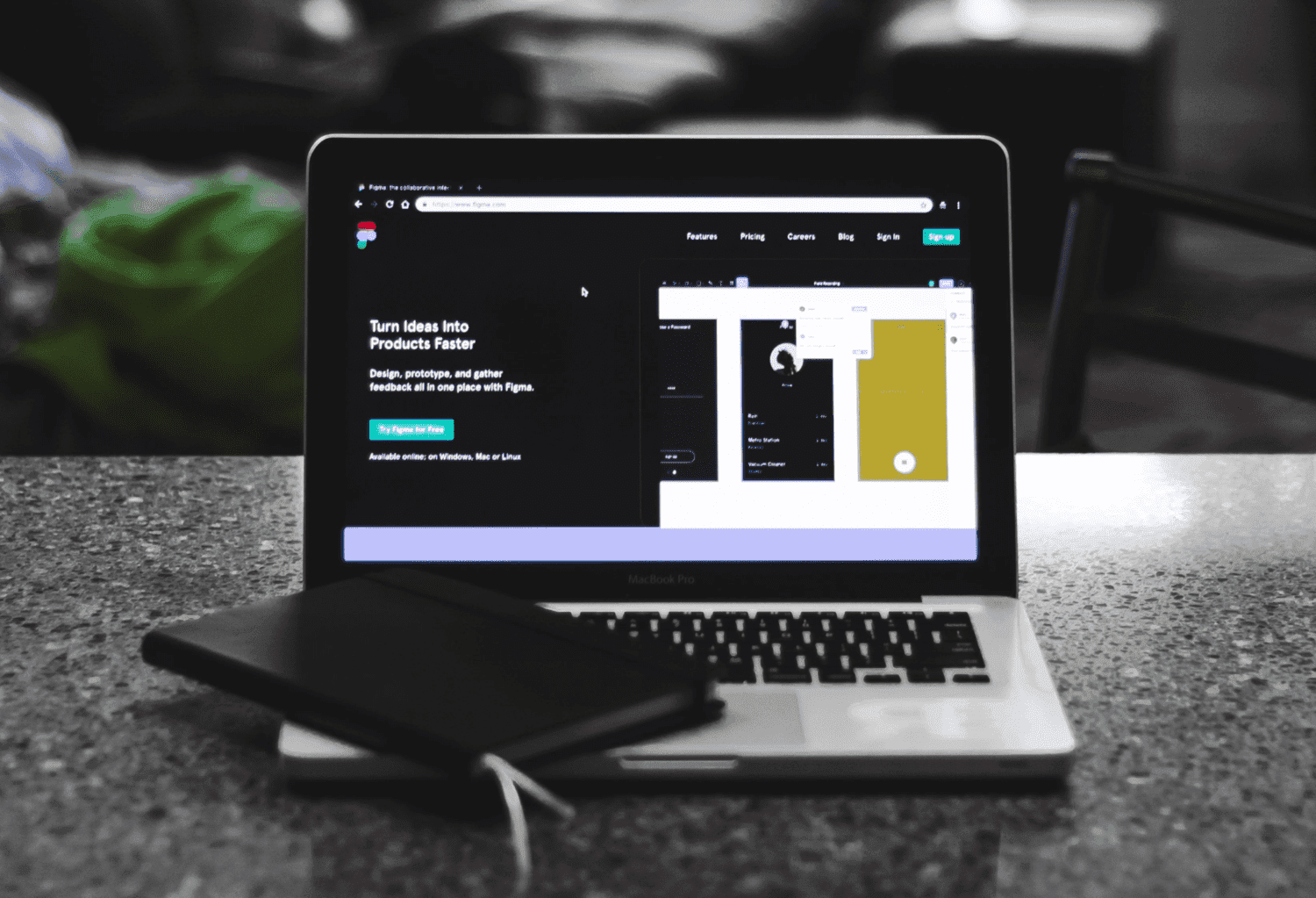 Plugins that help and simplify work not only in the design but also in the development of mobile and web applications have been a part of Figma for a long time.
You can find the plugins directly in Figma in the Plugins section and from there you can install them as well. The advantage is that you do not have to search for and download them from external sites, such as in Sketch, but we have also chosen one, which is currently only available as a development plugin.
In this article, we have selected 15 TOP Figma plugins, which we also use and they are worth at least a try.
Motion
With the Motion Plugin you can create simple animations directly in Figma. If you need to move an icon or illustration in your design, Motion is a suitable lightweight alternative to AE.
AEUX
For demanding animators, we recommend the AEUX plugin, which (almost) safely exports layers from Figma to Adobe AE. Then capture and export as Lottie animation using Bodymov's plugin in AE. Follow the link for installation instructions. Currently, this plugin is only available as a "Development plugin".
Easometric
Flat is simply not enough sometimes. With the help of the Easometric plugin, you can turn your design into an isometric perspective with one click. And the great thing is that this step is non-destructive.
Better Font Picker

Exactly as the name suggests, thanks to this plugin you can see a sample of the font directly when selecting it and you will be a "better font picker".
Shadow Maker

Creating professional-looking shadows has never been easier. Thanks to the Shadow maker plugin, you can give depth to your design like a pro at Dribbble and Behance with one click. However, be careful that your Front end developers do not curse you for 10-level shadows.
Mesh Gradient

"Make it pop" they say. "Make it sexy ..." Mesh gradient will help you create an Image layer with a great color gradient. You can choose from 2x2, 3x3 or 4x4 matrix. The plugin also has a Randomize function that creates interesting abstract shapes.
Instance Finder

You'll probably know the feeling when you want to modify a component, but you're not sure where it is. Instance Finder will help you identify all the places in the file where you used the component and if you want, it will take you to it with a click.
Style Organizer

Merge and link all color & text styles in the page. Time is running out and you need to clean up your designs? No problem. Style organizer scans your page and allows you to merge all the colors and text into the styles you create. Warning: the correct use of the plugin is addictive and can lead to significant time savings.
Unsplash Figma plugin
Nice design and pictures go hand in hand. Certainly you have already searched for your design. It is not always easy and it is often a lengthy matter. It takes a while to find a thematically appropriate and high-quality image. The Unsplash plugin ensures that you have images available directly instead of searching them through various portals. It allows you to download free photos directly to Figma from the largest free Unsplash database.Availability: Unsplash Figma plugin
Autoflow plugin
As designers we always try to create ordered flow screens with many frames. Alternatively, we try to create a tree structure the so-called flow of the entire design.It is a lengthy process.With Autoflow you simply mark two frames from which you want to create a flow. Finally, confirm with one click and it is done.Availability: Autoflow Figma plugin
Brandfetch plugin
Are you tired of time-consuming searching of corporate logos on websites? Brandfetch will save you a lot of time.Enter the URL of the company which logo you want to use to the plugin that will generate it for you afterward.Availability: Brandfetch Figma plugin
Figma Stark Plugin
If you ever had some problem with recognizing the right color contrast ratio, you will appreciate the Stark plugin. You simply mark two overlapped layers and the plugin evaluates by algorithm whether the color contrast is ideal.Availability: Figma Stark Plugin
ImagePallette plugin
There are different theories about color palettes and one of them is that the most beautiful color palettes are created from photos. This plugin will help you to generate a color palette from a photo. All you have to do is to tag the image, run the plugin and the palette is born. 🙂Availability: ImagePallette Figma plugin
Content Reel plugin
Super plugin from Microsoft. Do you sometimes need to fill the design with the real content? Whether it's a name, email, avatar or phone number - this plugin will speed up and simplify your work.It simply generates this content for you. They also plan to add various icons for the future. It is worth watching updates.Availability: Content Reel Figma plugin
Android Resources Export plugin
Use this plugin to quickly export assets for Android. A designer working on mobile applications who often needs to export developers' assets will appreciate this plugin.Android resources export prepares assets in both drawable and Nine-patch folders. Except for exporting Nine-Patch you can also export adaptive app icons to the Play Store.Availability: Android Resources Export Figma plugin Are you interested in UX / UI design process we have in GoodRequest?Get to know it in 8 steps and don't forget to write the inspiration or tip in the comment. 🙂
‍Do you work with Figma and want to improve in it?Or are you a complete newcomer and would like to create designs in it?Join our Figma user group - Friends of Figma Slovakia - Žilina. Looking forward to seeing you there!

GoodRequest Family
16 Jul 2020