Business
#grpartners: A website for a more enjoyable and greener life in the capital
The responsive design of the website will provide active residents of Bratislava with up-to-date information, instructions and points of interest at all times.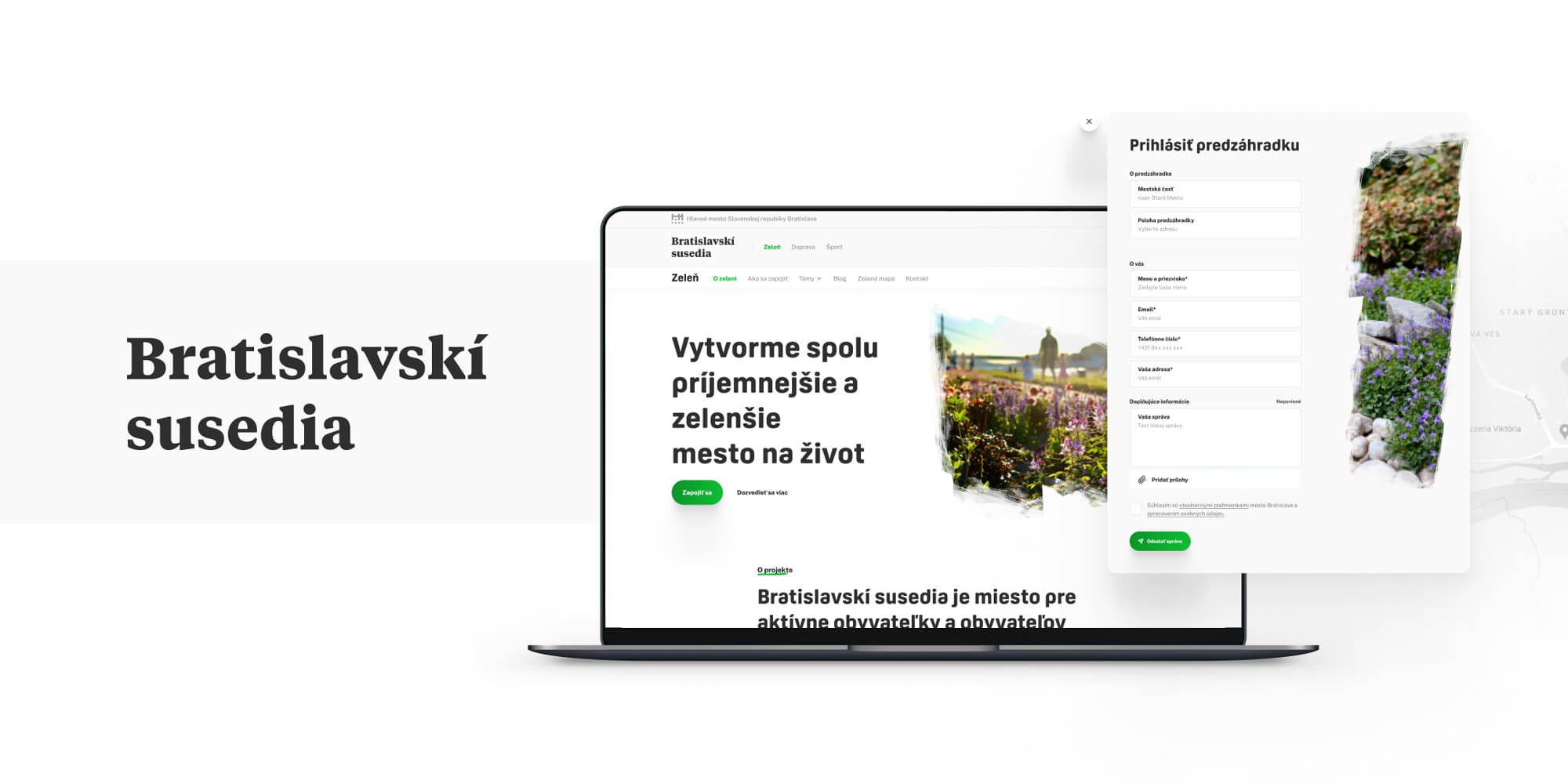 A few months ago, in cooperation with the capital city of Bratislava, we started developing a website for the ECO initiative 10 000 stromov 🌳. Today we will tell you more about the website for the Bratislava Neighbors project, Bratislavskí susedia, where the first version of the website is dominated by the topic of greenery.
Bratislava as a better city for life. Also thanks to a website with a functional UX design
All important information about the area in one place! Thanks to a modern UX design tested on the inhabitants of Bratislava, we have created a website where they can now learn how to put their hand to the work and make Bratislava greener and more pleasant for life. The responsive design ensures that residents have a lot of useful information about Bratislava's front gardens, community gardens or trees in the city, and registration is always within reach.
Thanks to the blog, users can always find new and up-to-date information about urban greenery on the site. The uniform design of the system ensures consistency across the pages of the capital. In addition to the design itself, the Green Map is reused, which you may be familiar with from the website 10000 stromov.
You can see the result of web design and development on the website
Interested in our portfolio? Feel free to contact us!