Business
#grpartners: Slovensko.Digital
Pushing boundaries and bringing value back to the community is important to us in GoodRequest. We care about what digital products we create and what is available to people in Slovakia. These are also the reasons why we became part of the Slovensko.Digital association. We believe that together we will contribute to better digital services in Slovakia.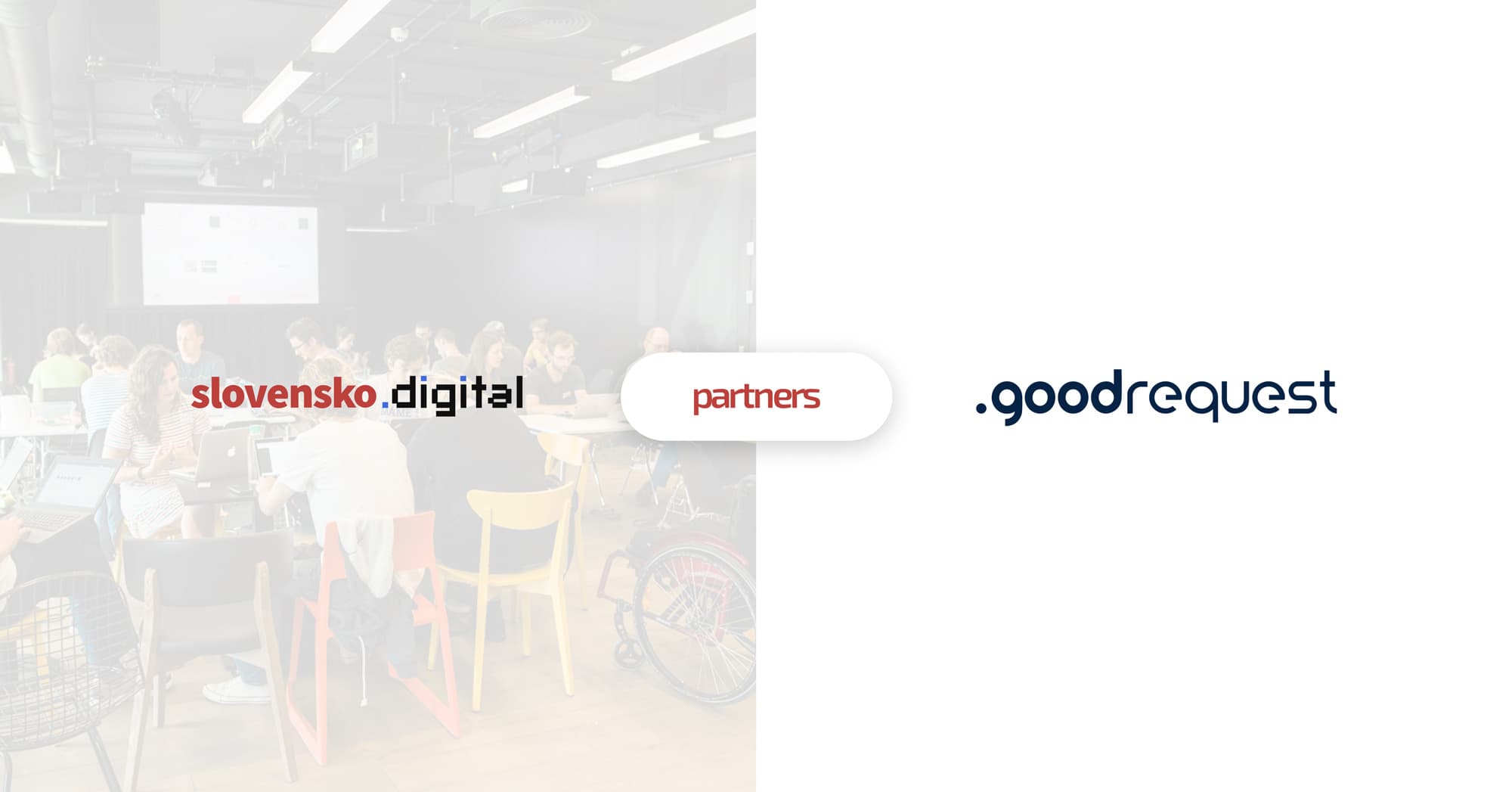 Slovensko.Digital does not need to be specially introduced. It is an association with skillful and fair individuals and organizations. From government officials to IT companies who care about quality of digital services in Slovakia and want to create a better country for life.
By knowing what mobile application creation, UI design, UX design or web application development takes and also how to make products successful, we believe that we will be a "valid" member of the team.
GoodRequest x Slovensko.digital
There are several reasons why we wanted to join the initiative. We believe that user-centric digital products make life easier.
Support for a better public space is 100% in line with our vision. We want to build a responsible and meaningful digital world. 🙂
Sharing knowledge and experience with the community is close to us. Even more so if it is with people and companies on the same wavelength as GoodRequest.
Within Slovensko.digital, we plan to engage primarily in the creation of mobile applications, community, events and meaningful discussions on topics where we can provide our expertise.
If you have a recommendation on any of the above topics, a question or you just want to contact us, don't hesitate to contact me on LinkedIn.
‍