Business
Tatra banka defends first place! For the eighth time in a row, it becomes the bank with the best mobile application
Smart Bank survey provides an annual view of public opinion on banking mobile applications. Our partner Tatra banka defended its first place in the competition this year. Today, we can proudly announce that the eighth year of the Smart Bank survey was once again dominated by the mobile application we are working on.

More than 85,000 application users voted for the best mobile application in banking in the survey!
MojAndroid.sk regularly brings a survey where people decide on the best mobile bank application. This is the eighth year of the Smart Bank 2023 survey. We are really proud and we look forward to the success of our partner Tatra banka, who won the eighth time in a row.
Mobile applications were evaluated on the basis of the SmartBanka Index, which is based on information obtained from real users. It takes into account the positives and negatives that clients may have encountered. Having more than 195k points confirms customer satisfaction with the usability and functionality of the banking application.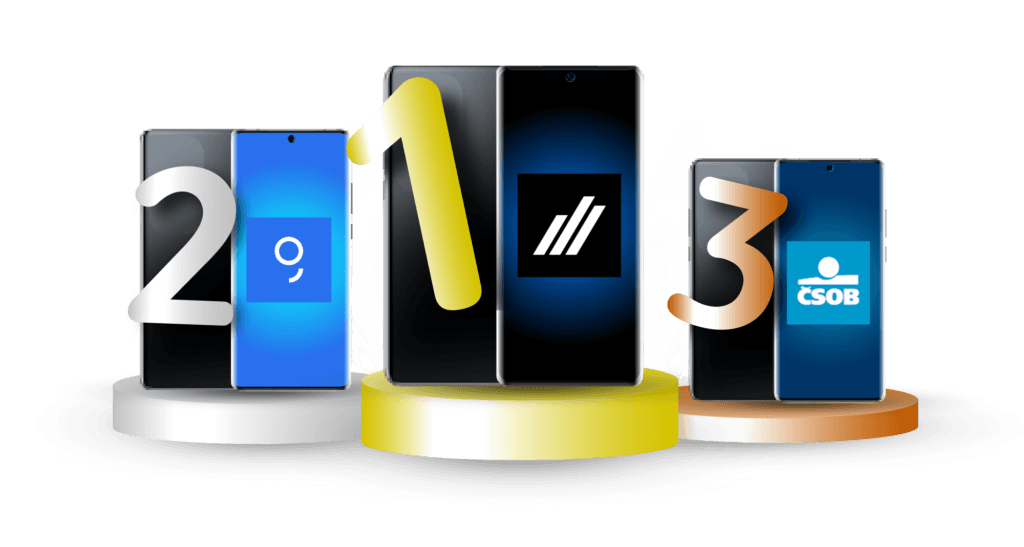 The sympathy award goes to Tatra banka again this year, as 47.11% of voters answered the question "Which bank do you think has the best banking application?" answered that Tatra banka.
We have been involved in the development of an innovative mobile application for Tatra banka for the third year in a row, and such awards will always make us very happy. They are valuable feedback on our work and we are glad that we are part of such a successful digital product. If you are interested in our part of the work, take a look at the case study and find out how the best mobile banking is created.
Last but not least, we send a big congratulations to Tatra banka's Mobile Banking Department!
You can find mobile applications and reviews of satisfied clients directly on Google Play and the App store: