Insight
GoodRequest rafting: water slalom area in Liptovský Mikuláš
Summer is finally here and what better way to beat the heat than by refreshing yourself in cold water? Our traditional rafting is behind us, this year we decided for a change. Instead of opting for the usual open water adventure, we went to the famous Water Slalom Area in Liptovský Mikuláš, where the best Slovak kayakers perfect their skills. Check with us how it went 👇


After two successful years in Orava and one in Malý Dunaj, we changed the location and partly also the form. Our People team prepared a more adrenaline-filled surprise for us this time 🌊.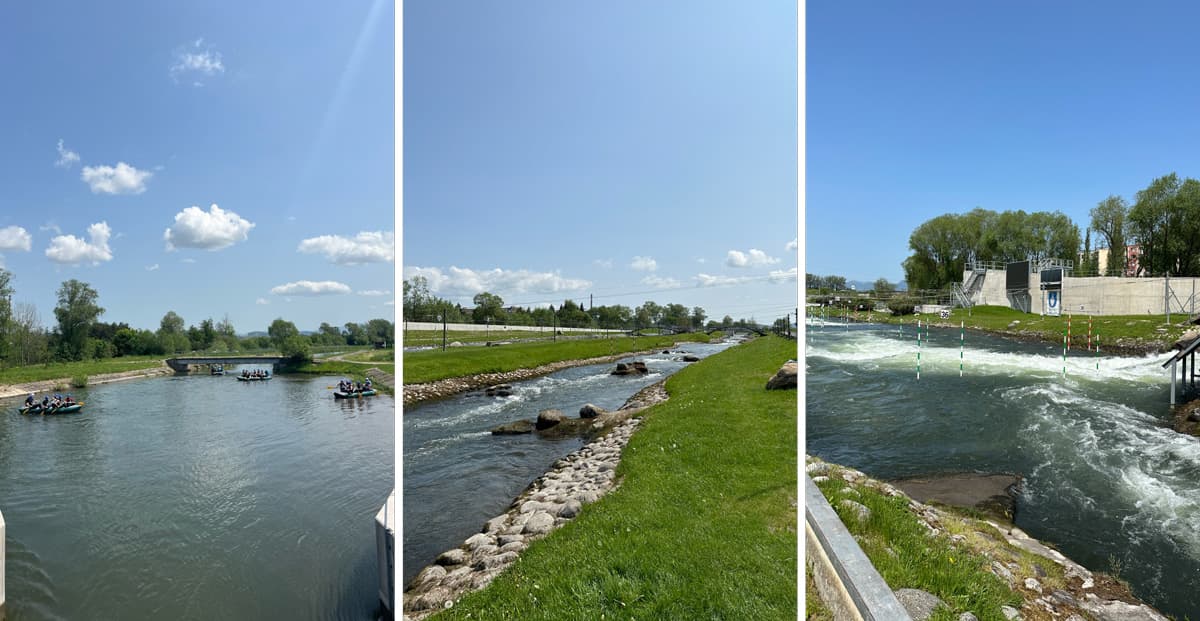 This year we moved to the scene of several important domestic, international and world races in water slalom, where almost 50 of us met.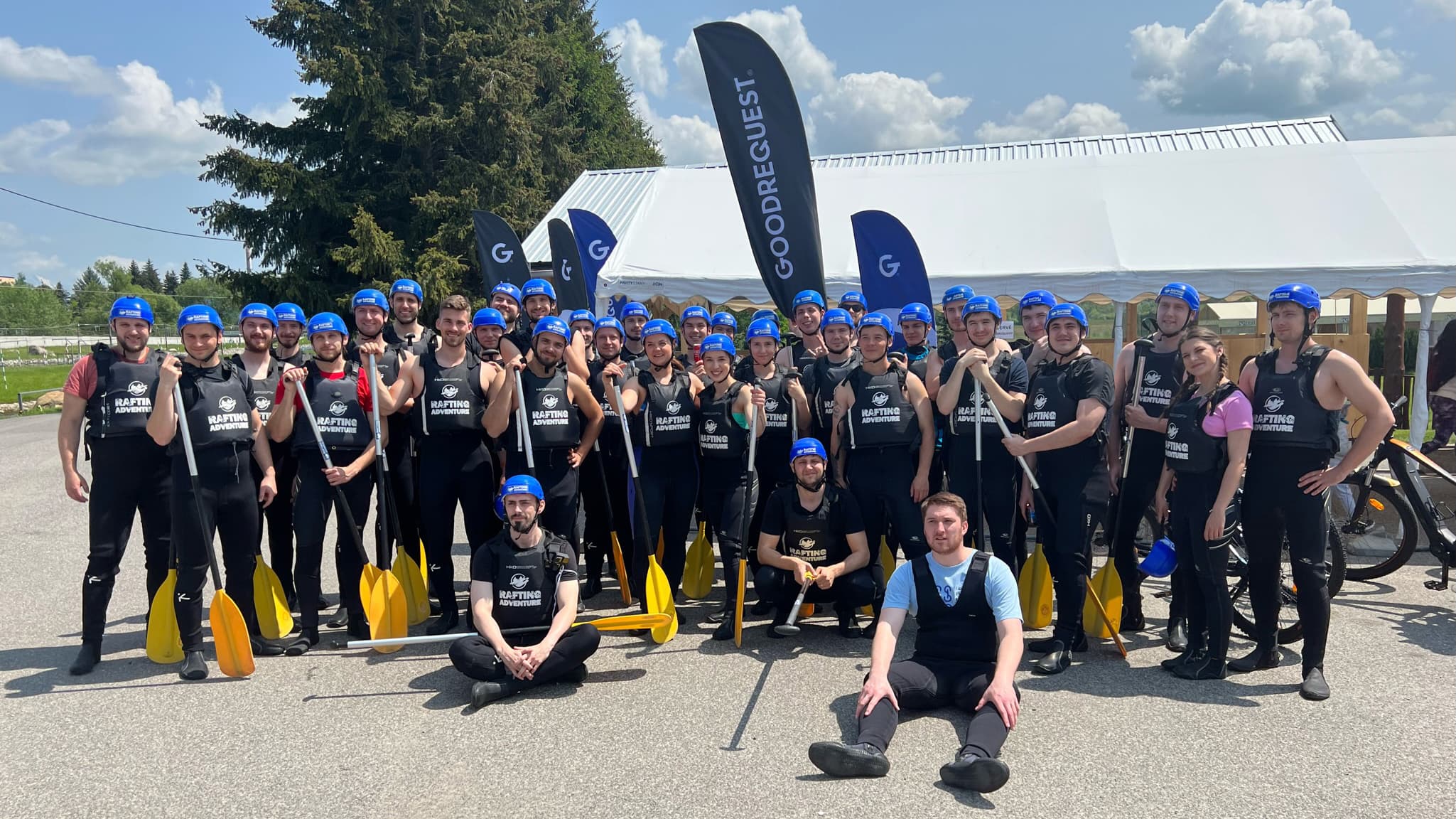 The sun's rays provided us with excellent sailing conditions. Armed with a good mood and experienced instructors, we enthusiastically tackled the challenging slalom courses.
Below you will find several photos and videos that will show you how we had a good time and what kind of atmosphere prevailed during the float 📸.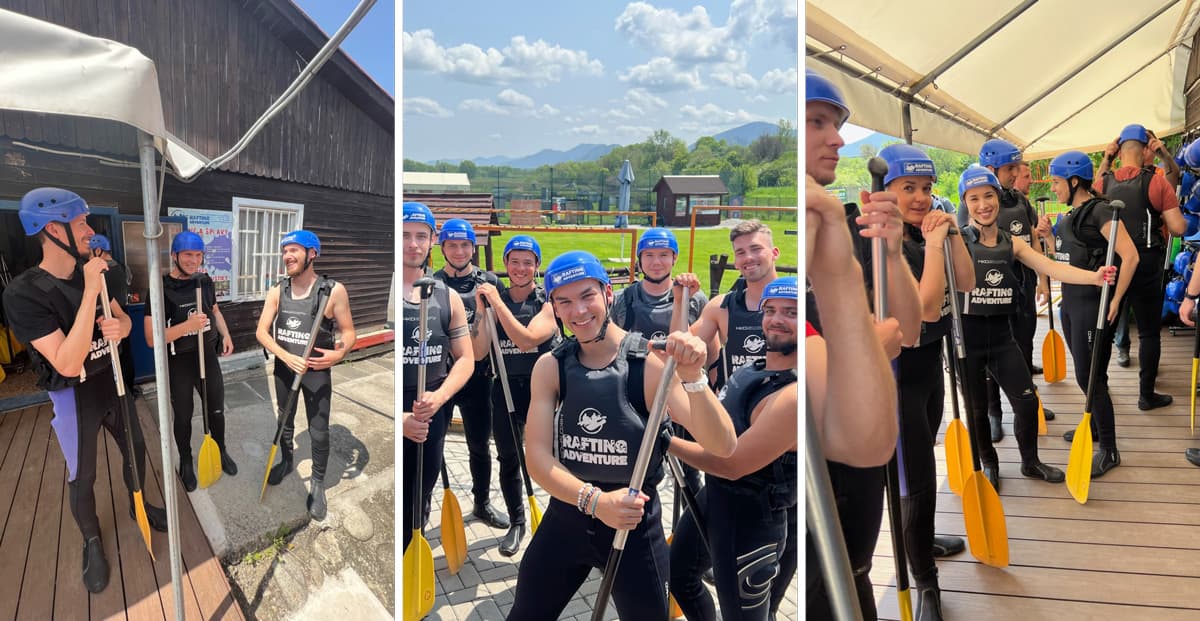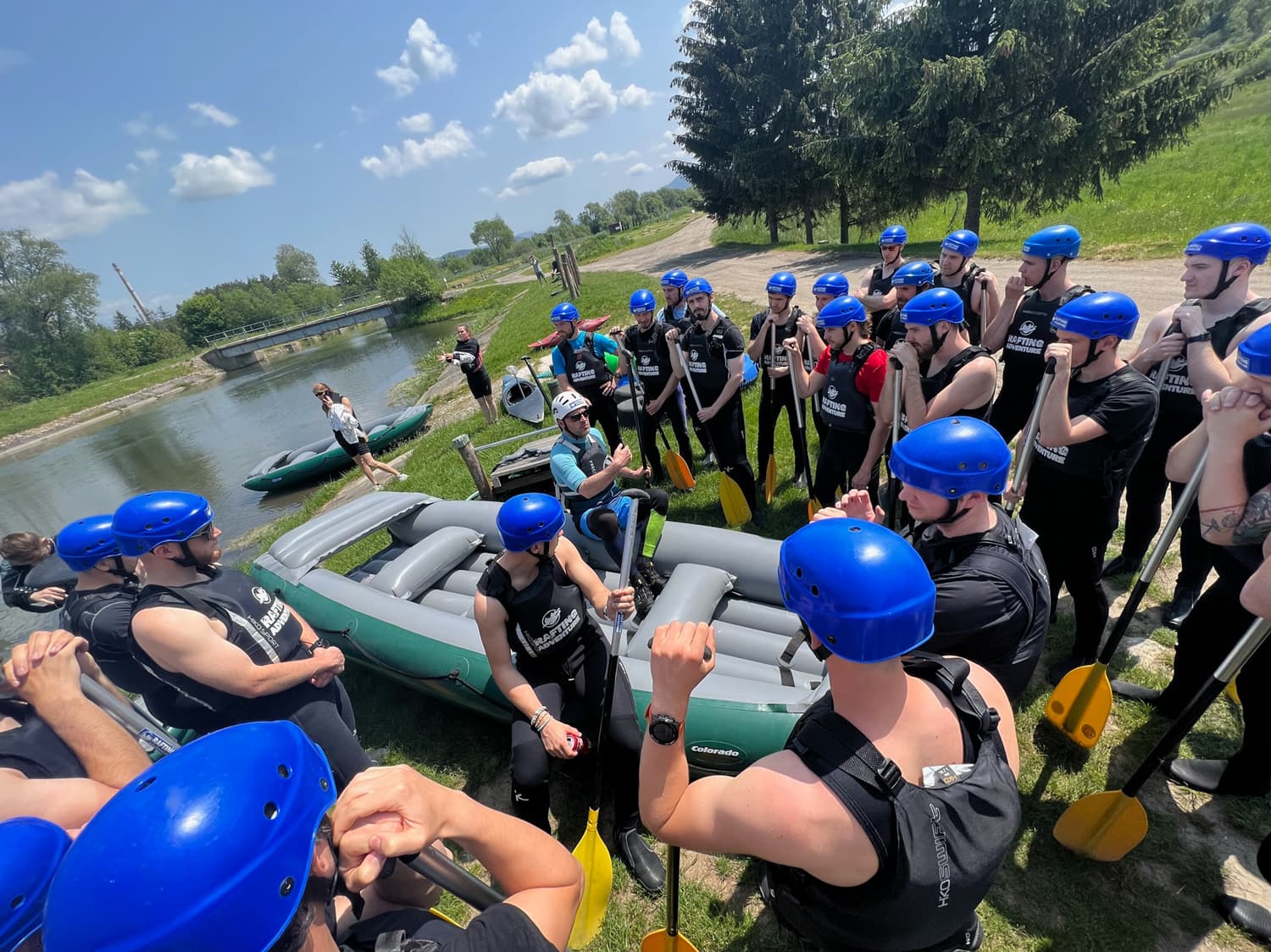 How did it look directly on the boat? Look on-board 👇
After the rafting, the evaluation of the winners, to whom eternal glory belongs 😃, could not be missed.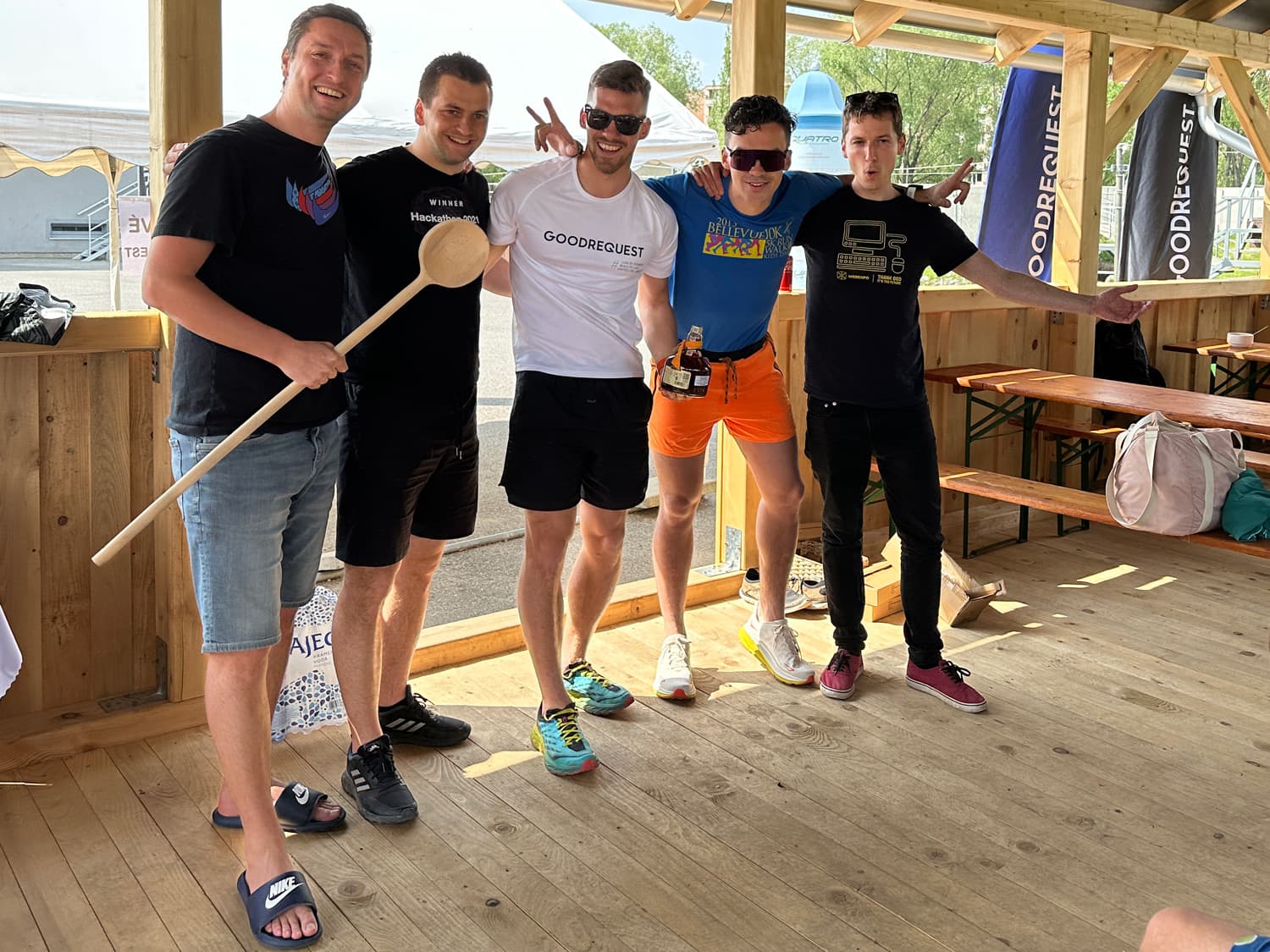 At the hotel we enjoyed a well-deserved joint barbecue and relaxation in the wellness area. As evening approached, we kicked off our traditional program - Lightning Talks ⚡️. These talks serve as a platform for our team members to share their valuable experiences, advice and tips.
The Talks were kicked off by Tomas Lodnan who took us on an engaging journey through India. Frontend developer Andrej entertained us with his lecture on "How I (un)plan my trips and that's how it turns out". Of course, since we are a digital studio, we couldn't leave out the developer topic. Martin Malobicky prepared a presentation for us called "Api you won't hate". At the end of Lightning Talks, we had the privilege to listen to Peto, who told us about his (non)functioning ankles and his rich encounters with Slovak healthcare 😅.