Creating an engaging experience through a mobile app for Slovak Hockey League
Tipos Extraliga gives you everything you need to know about major Slovak hockey league in your hand. Stay connected with your favorite team, be informed about current matches as well as everything happening on the ice. Be part of the game with fantasy gaming.
Informations
Client:

APHK

Project type:

native mobile apps for iOS & Android

Services:

design, web and mobile development, QA, DevOps, project management

Years:

2017 - present
OUR ROLE
Design and develop mobile experience for the biggest hockey competition in Slovakia.
We've been asked to develop mobile experience for the biggest hockey competition in Slovakia. We've created the app concepts, prepare UX/UI design and test it on users. We were also support for backend solution in the subsequent phases of the project. Later on we rebuild the whole backend and take care of every part of the project including development.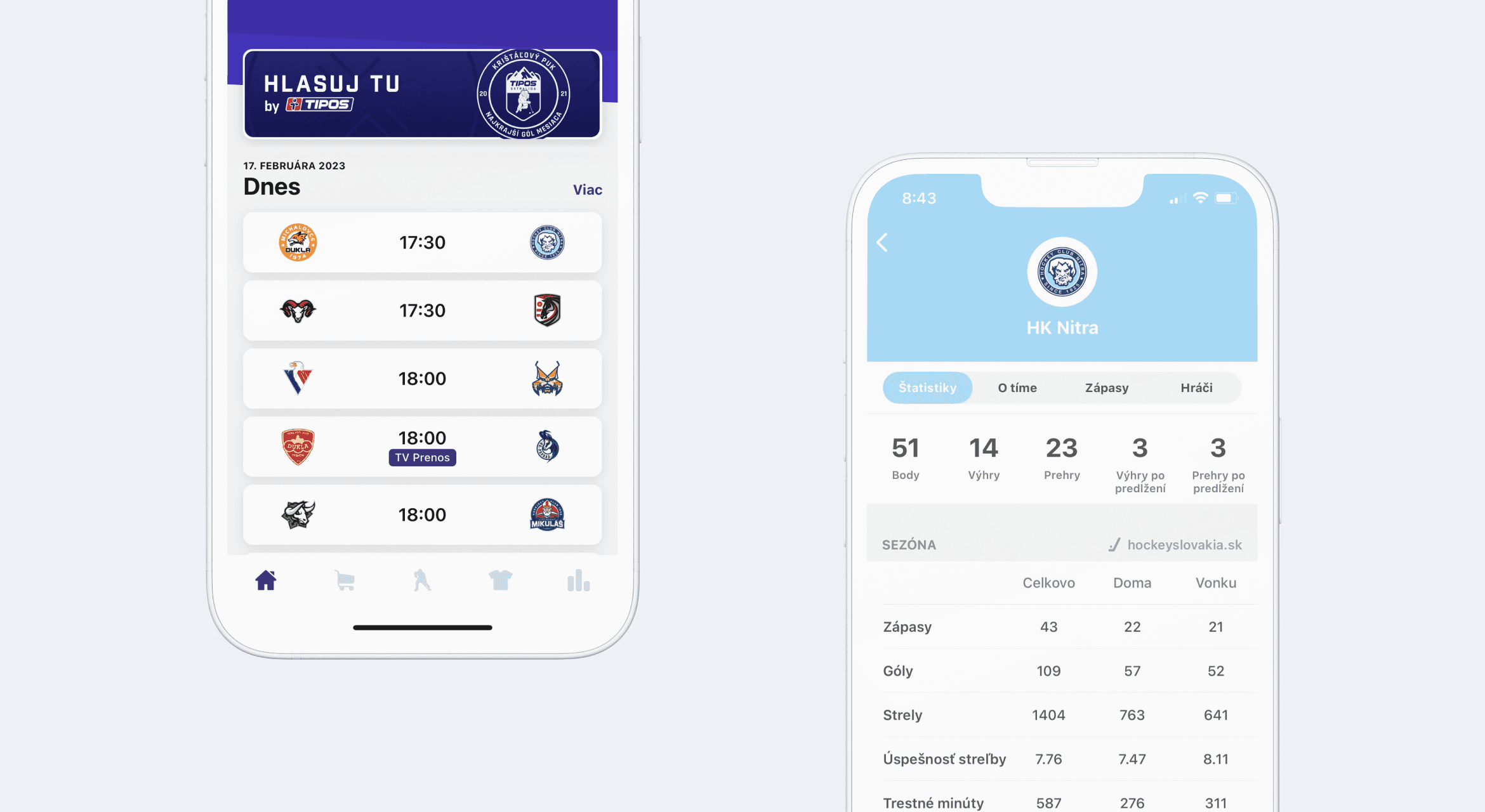 "I was really surprised by how GoodRequest dealt with the Tipsport and Slovnaft branding specifications. The approach they used to handle this project was very creative not only in terms of design and development, but they're constantly bringing innovative ideas to the project as well."

Richard Lintner
Former NHL Player & CEO, PRO-HOKEJ
CHALLENGE
How we can bring fans on the ice? Make them part of the game with fantasy league.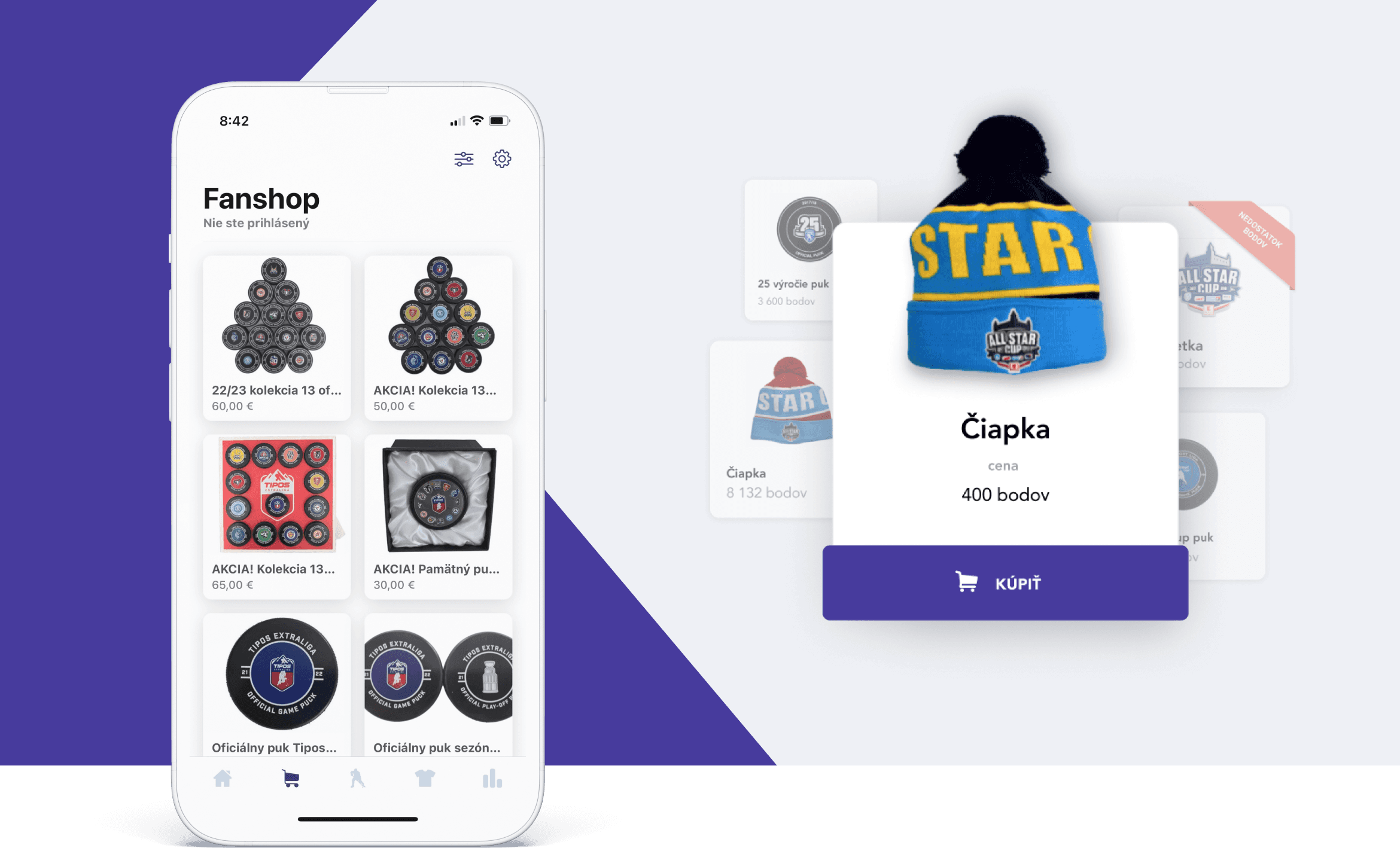 Stay updated with latest hockey world news and live match overview.
‍Find current hockey stories all in one place in News section. Stay informed about current events in the match.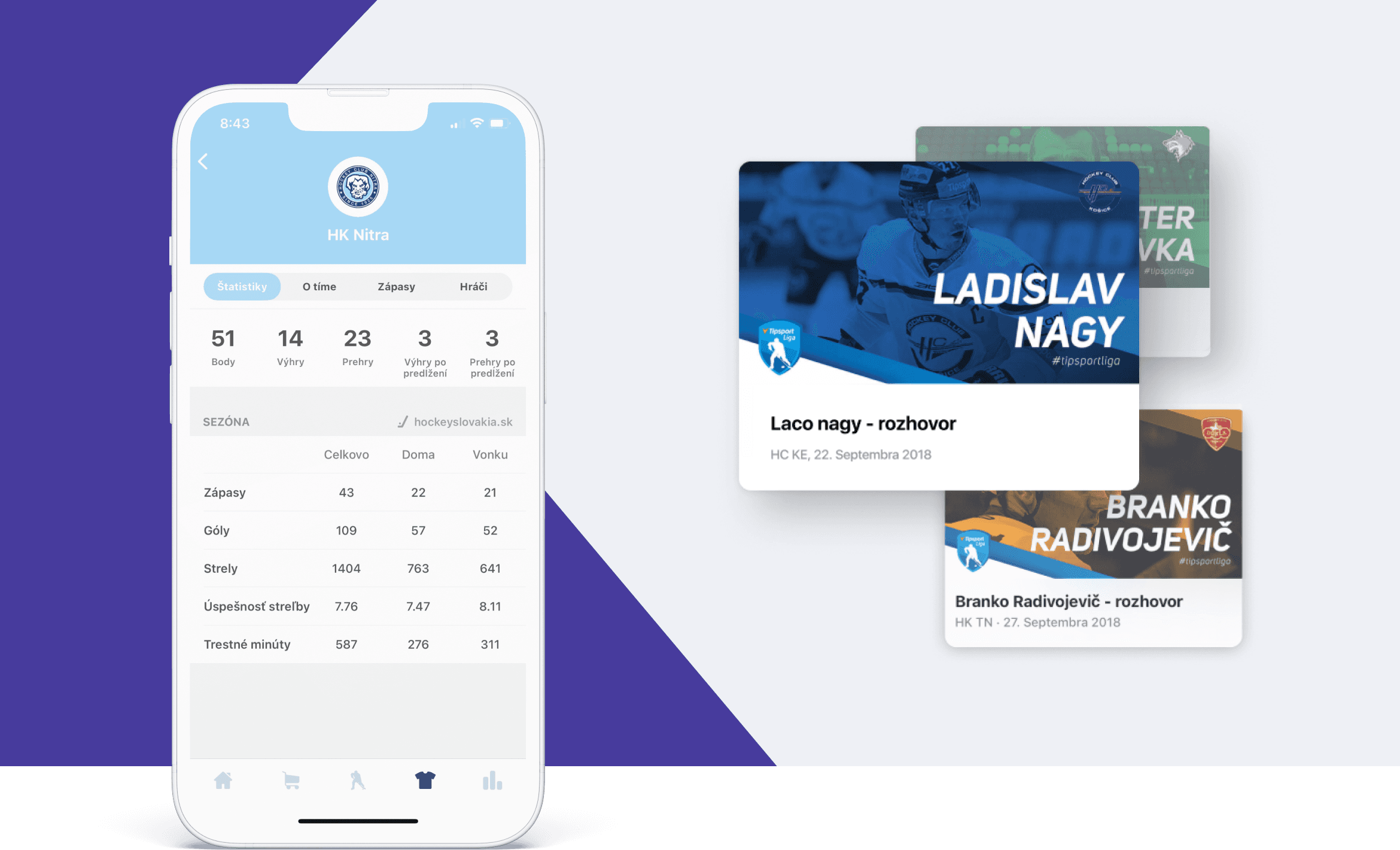 RESULTS
Tipos Extraliga with more than 150k downloads has become one of the most downloaded sports app on the Appstore. Overall popularity of the app helped the league itself as the view rating of individual matches has increased. Also our fantasy league has now 25k registered players with 9 min average session duration.