Tatra banka
We have a big augmented team working on TB mobile app which has won several awards for best mobile banking UX.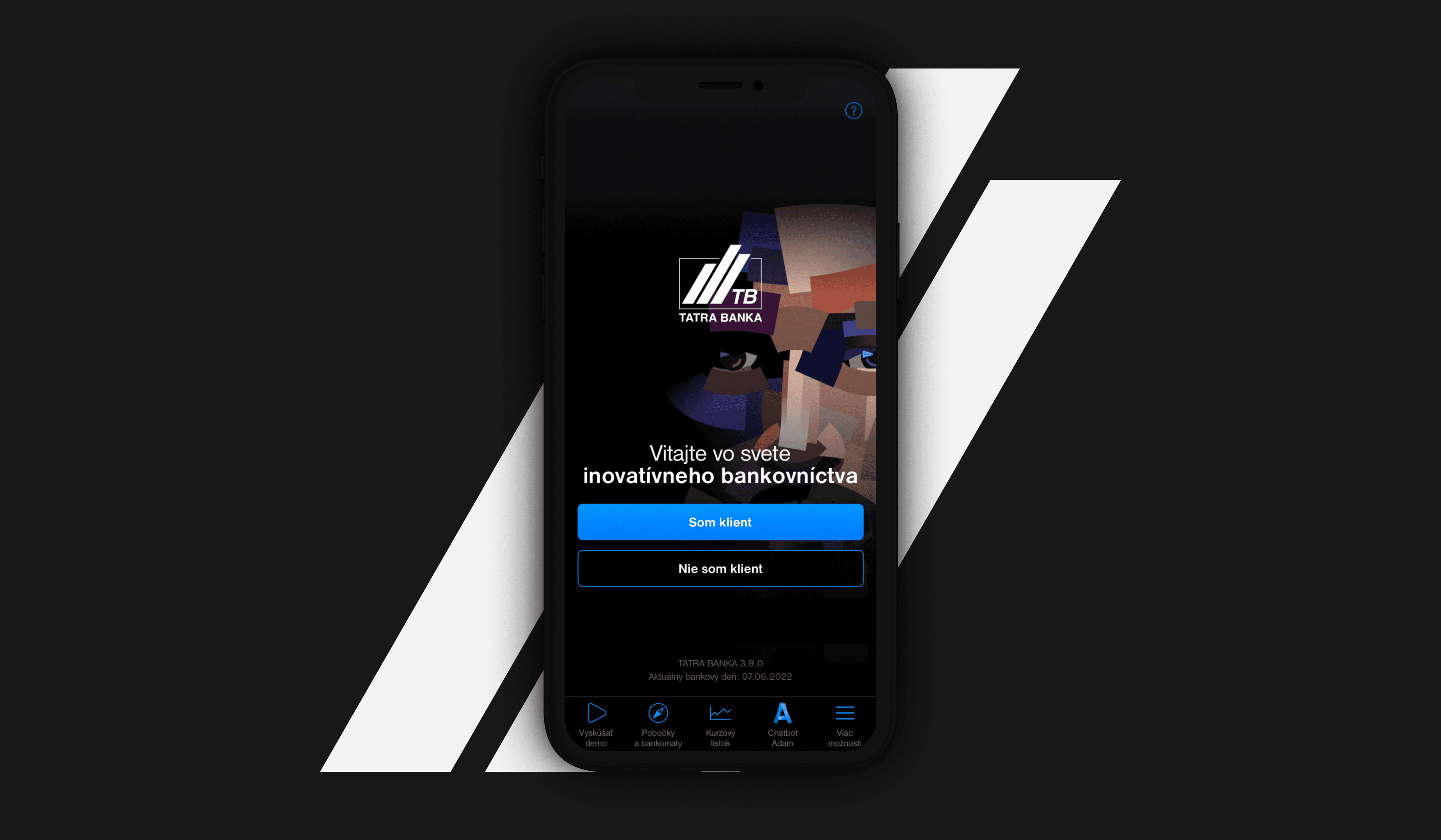 Informations
Client:

Tatra banka member of Raiffeisen Bank

Project type:

native mobile applications for iOS and Android

Services:

frontend development of mobile applications

Year:

2019 - present
7x Nay techbox
bank application
3x Smart Bank by
MojAndroid.sk
Best Consumer Digital Bank in Slovakia.
Best Mobile Banking Adaptive Site in CEE.
Our challenge
Bring innovation to users, continuously deliver new features and maintain excellent app performance according to client and user requirements.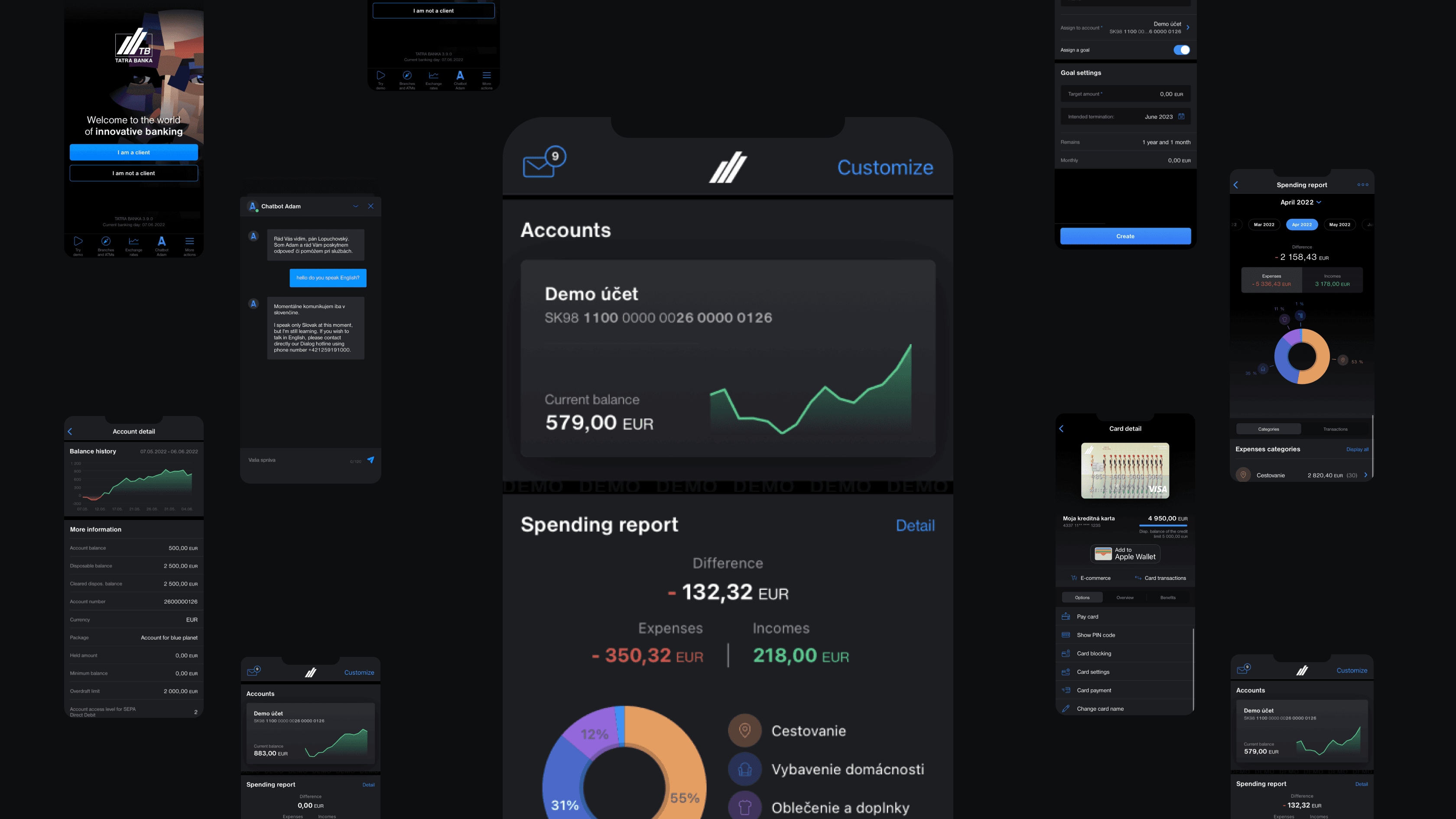 Personalized account overview. Essential information in one place.
The most important information about the account, movements or savings in one place. Everything clear, practical and according to your taste.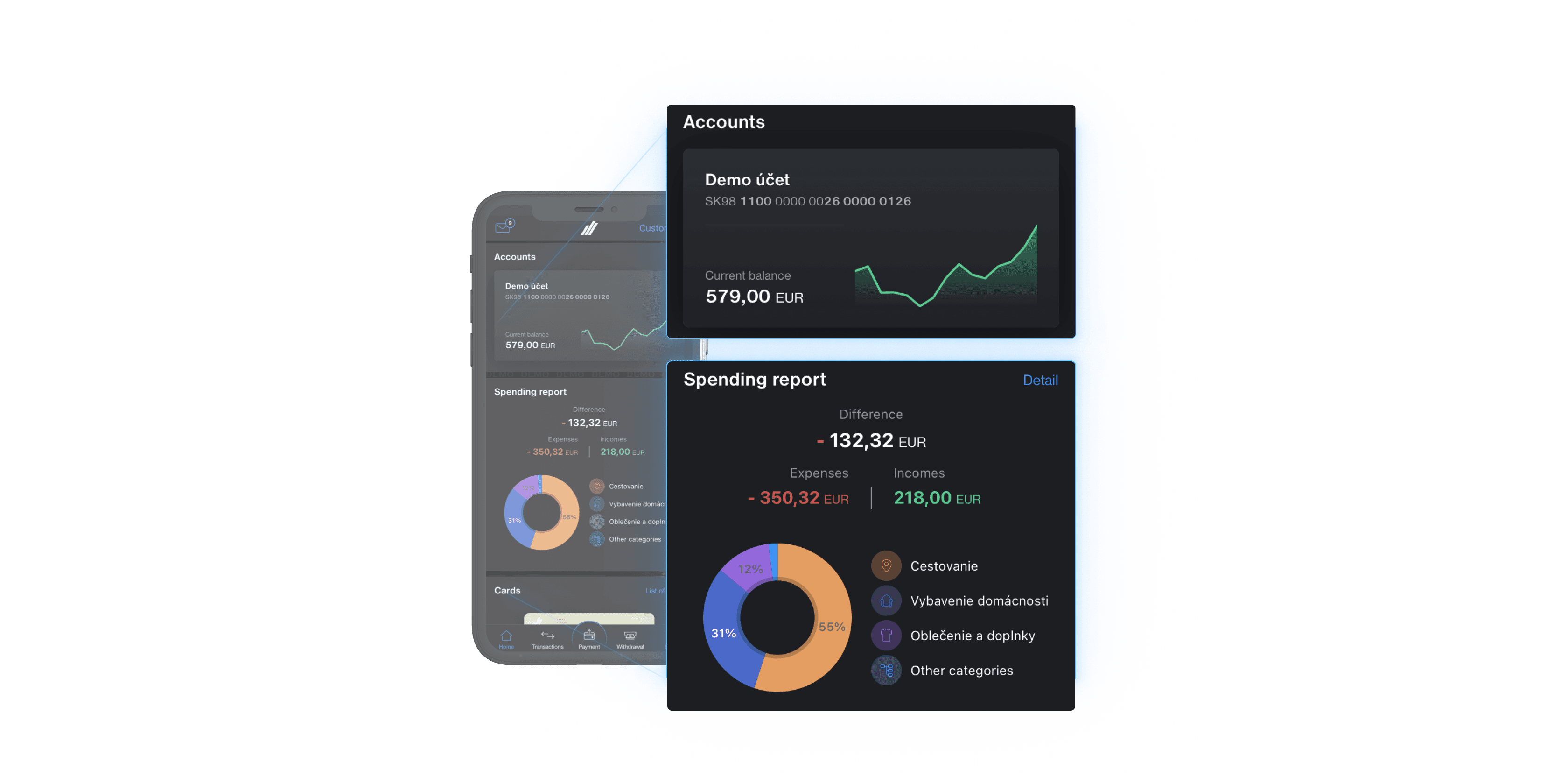 Uniqueness thanks to biometrics. Made for ease of opening a bank account or grating a loans.
Creating an account or applying for a loan has never been easier and more convenient for non-clients. All thanks to face recognition and fingerprints.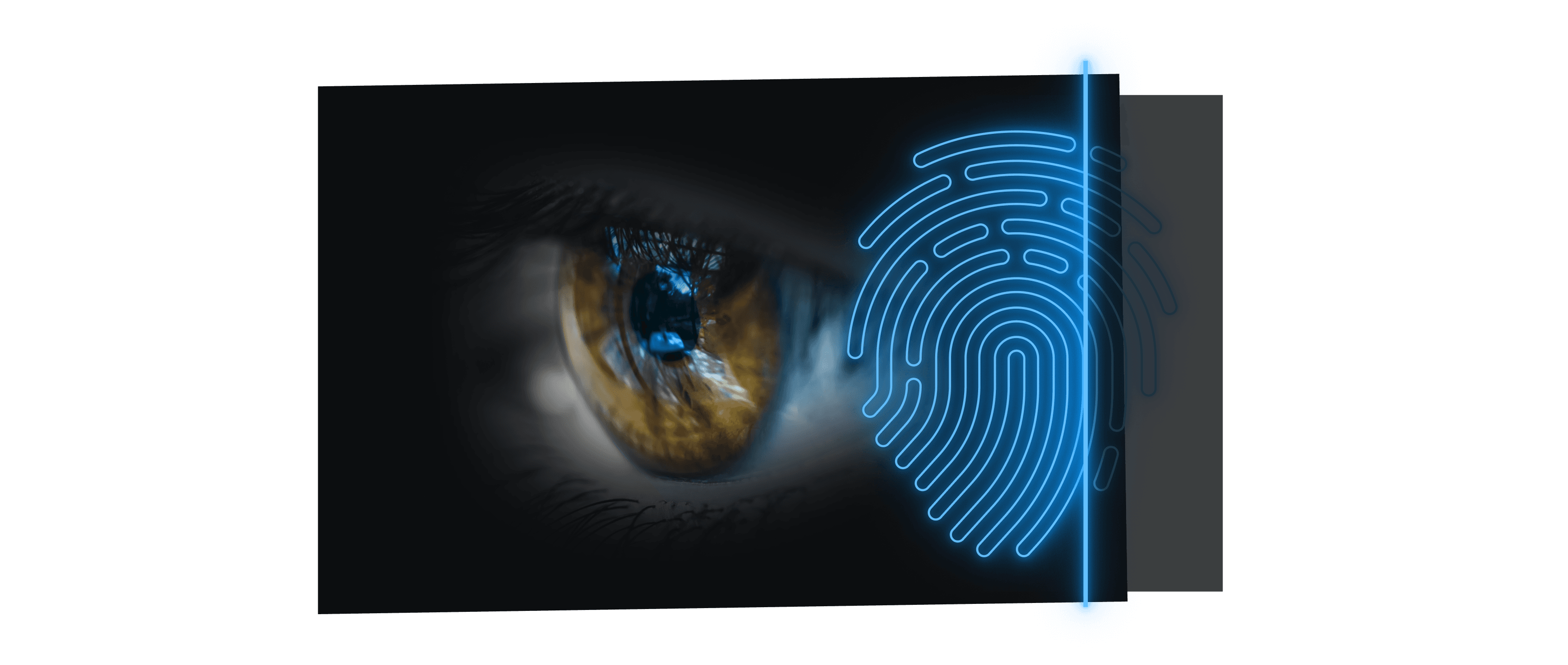 Full-fledged mobile branch. Don't waste time at branches, handle things online. ‍
‍Comprehensive mobile banking allows users to perform complex operations, such as updating personal information from an identification document, setting daily limits or applying for a credit card without having to visit a branch.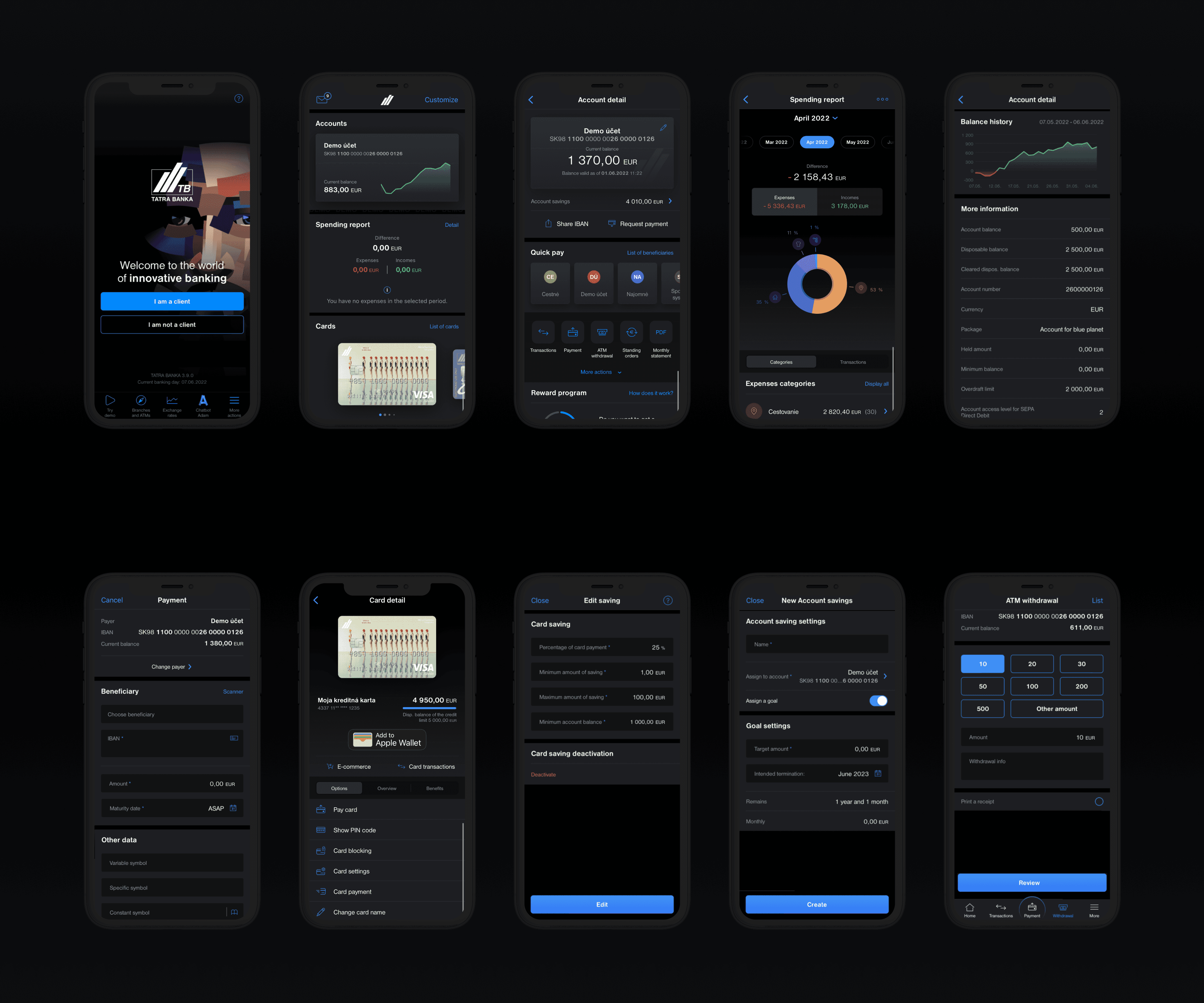 Tailored for everyone.
Users can customize the look of the homescreen to suit their needs, which widgets and products they want to see, and in what order.
"GoodRequest has been passionate, focused, and responsive to the client. The project's rating in the app store has been continuously improving alongside the customers' satisfaction. So far, they have been able to provide a quality workflow."

Lukáš Mochňák
Head of Mobile banking department, Tatra banka
From watches to tablets.
The application is adapted not only for iOS and Android, but also for different screen sizes. From watches to tablets.
Lite version. The ideal solution for faster orientation.
Mobile applications also offer the Lite version, which provides a clear interface for fast and trouble-free management of everyday finances thanks to easy and intuitive access to account, card, savings and credit information.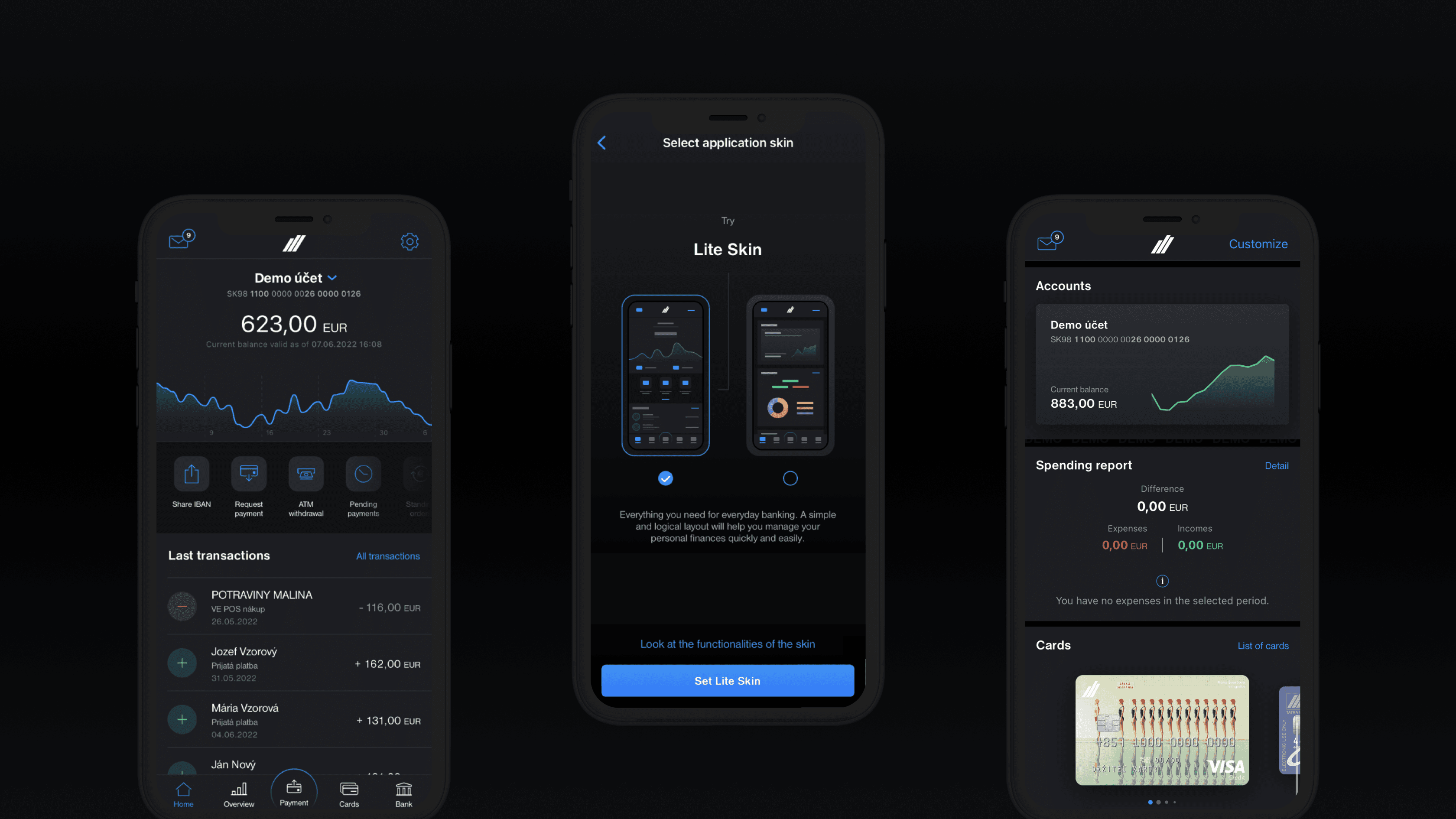 Results
With more than 530,000 active users and a rating of 4.8 on the App Store. Tatra banka Mobile Banking won the Smart Bank and TECHBOX of the Year awards for last couple of years.
Tatra banka awarded our long-term cooperation with 1st place in the Customer experience category at the TOP Supplier day 2022 event for the Lite skin project. Thank you and we look forward to further joint challenges.