Annotation platform by Tatra banka
Internal tool Adam´s school for annotating text. It is integrated in Tatra banka and in the form of a game it helps to process tens of thousands of historical chat records into structured databases for Adam's chatbot. All annotations are entered by internal employees. They compete with each other in the process.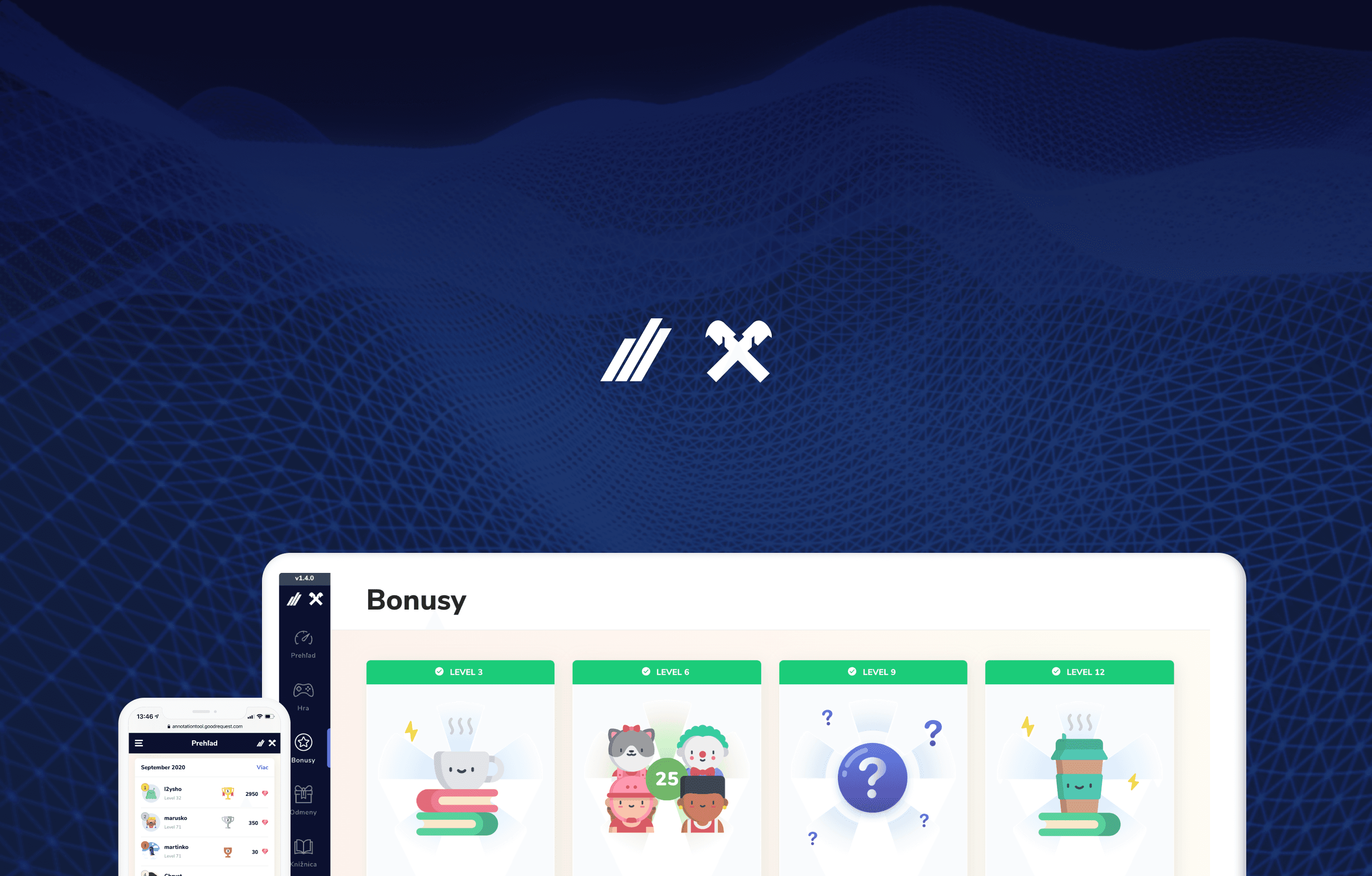 Informations
Client:

Tatra banka

Project type:

web app

Services

design, frontend a backend development, QA, DevOps, project management

‍Year:

2019 - present
FEIEA Grand Prix in category Best Game Changing Internal Communications Strategy.
Association of Internal Communication in the Online/Digital category.
more than 2 400 annotators so far.
CHALLENGE
Employees are occupied by their work. How can we design a system that will be engaged to play a particular time during the day, keep them motivated and efficient in their work at the same time?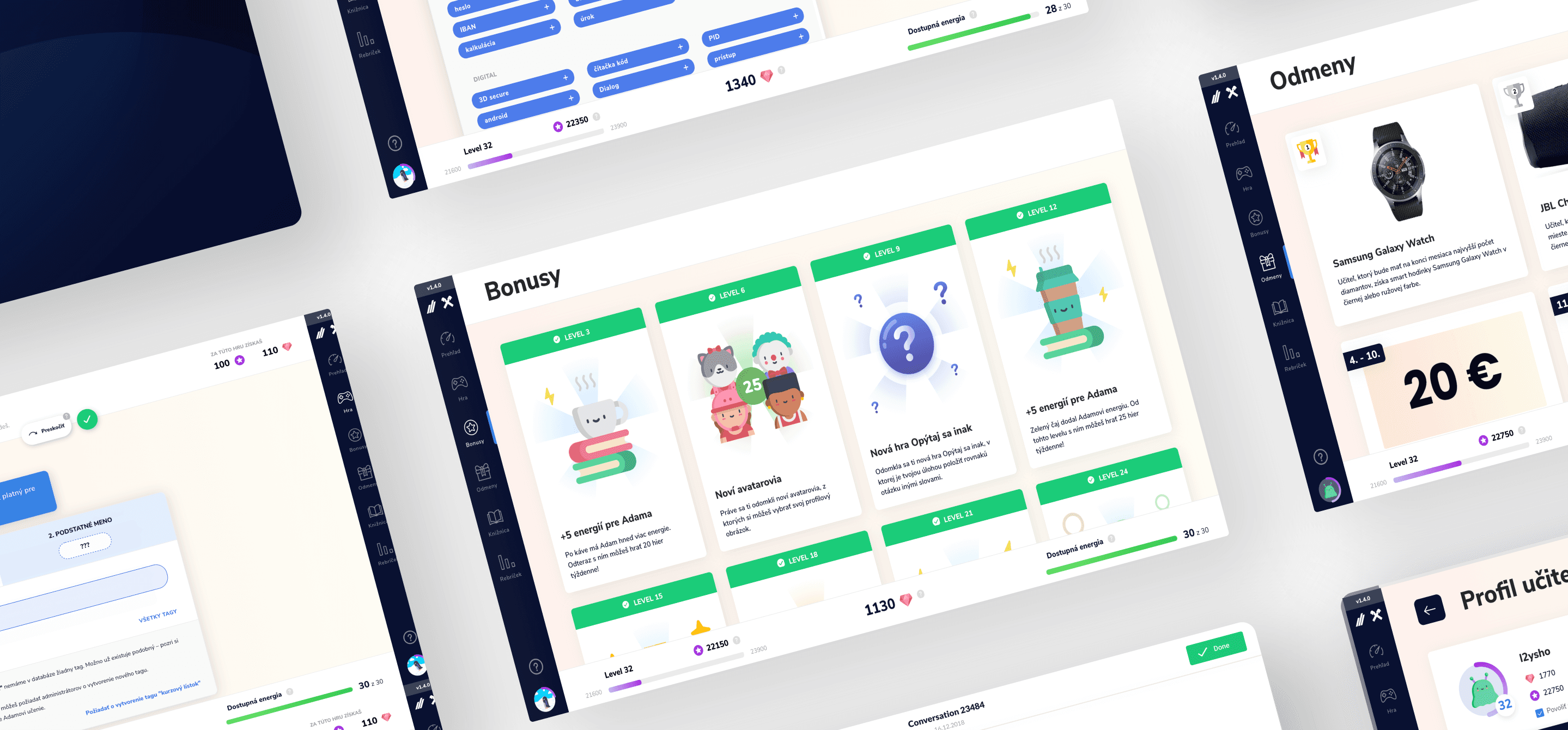 "This task was very complex. Our goal was to design the whole product, UX design, user testing, UI design and illustrations, create gamification model, development, full implementation and integration into the infrastructure of Tatra banka."

Michal Sleziak
Head of Product, GoodRequest
Decreasing user onboarding
time with guided tutorials.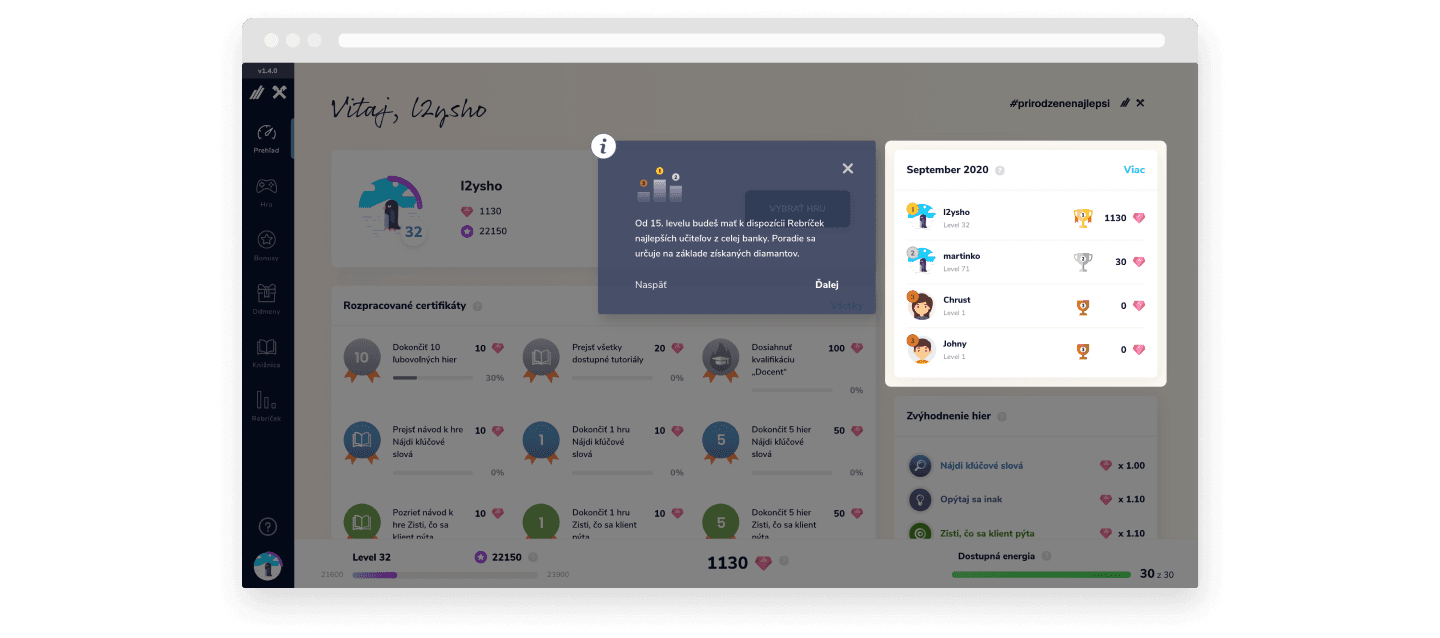 Choice from different game mechanics.
Tested with users during development.
The application offers a choice of different games with which it is possible to teach chatbot. Each user can choose what suits him. We tested the system with internal employees of Tatra banka, who represent end-users. Testing took place in a lab that we prepared for the client.
Players play games and earn diamonds.
They receive rewards from the real world.
The activity of players is supported by a well-thought-out gamification model, the basis of which lies in gathering experience, achieving levels and receiving awards and rewards. Players in the top places receive valuable prizes. Others are assigned virtual points, which can exchange e.g. also for design merchandising, thanks to which their game motivation increases.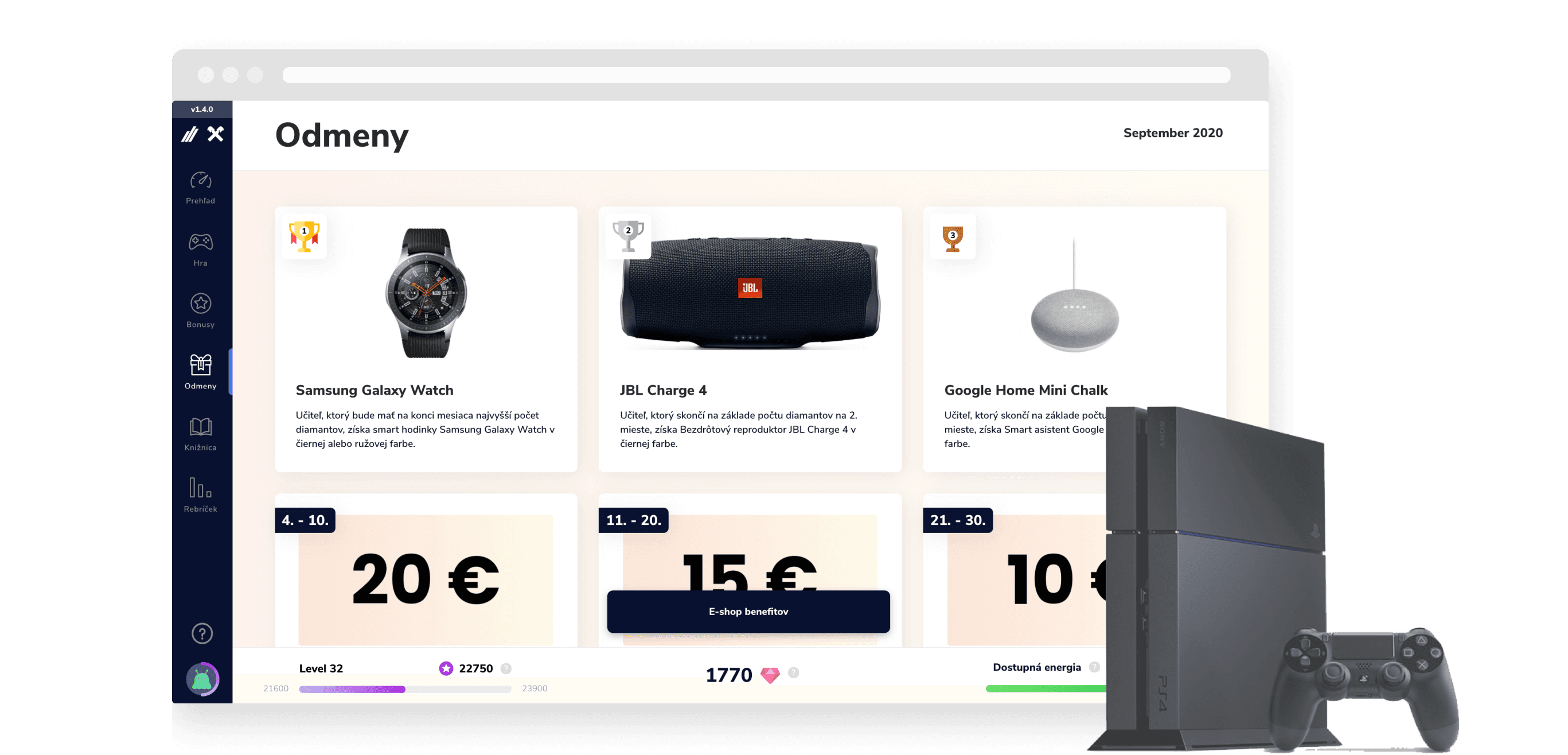 The admin interface allows you
to control the entire system.
The system is connected to the admin interface, where it is possible to set gamification mechanisms, change game parameters according to the current behavior of players and thus balance the development of the game as needed.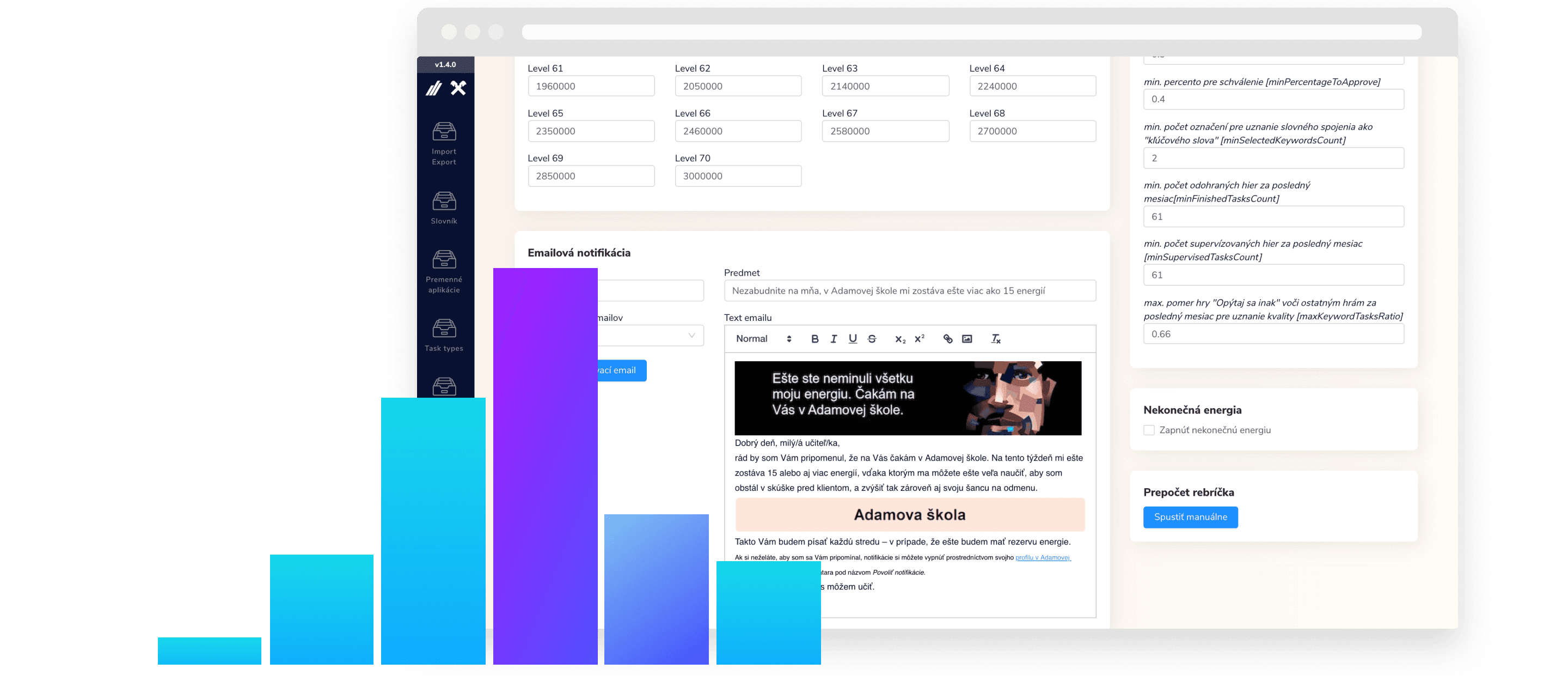 Design system ensures
consistency across platforms
The consistent design of the platform is ensured by a set of ready—made elements, which are recycled throughout the project. The design system was created in the process step by step in the UI phase of application design.

System infrastructure
The system is built on long-term easy-to-maintain technologies with the main goal of build-to-last.

RESULTS
The application was successfully implemented in the environment of Tatra banka in less than 6 months. Currently, more than 350 active annotators within the Tatra banka, Raiffeisen Bank International play in the application, thus helping to improve chatbot.