Insight
Tomáš Lodňan and Milan Dubec for Forbes: About the beginnings, plans and future of GoodRequest
When and under what circumstances was GoodRequest created? What was the path to large clients and projects? What awaits us in the near and distant future? We touched on these and many other topics in an interview with Forbes on several pages together with Milan Dubec.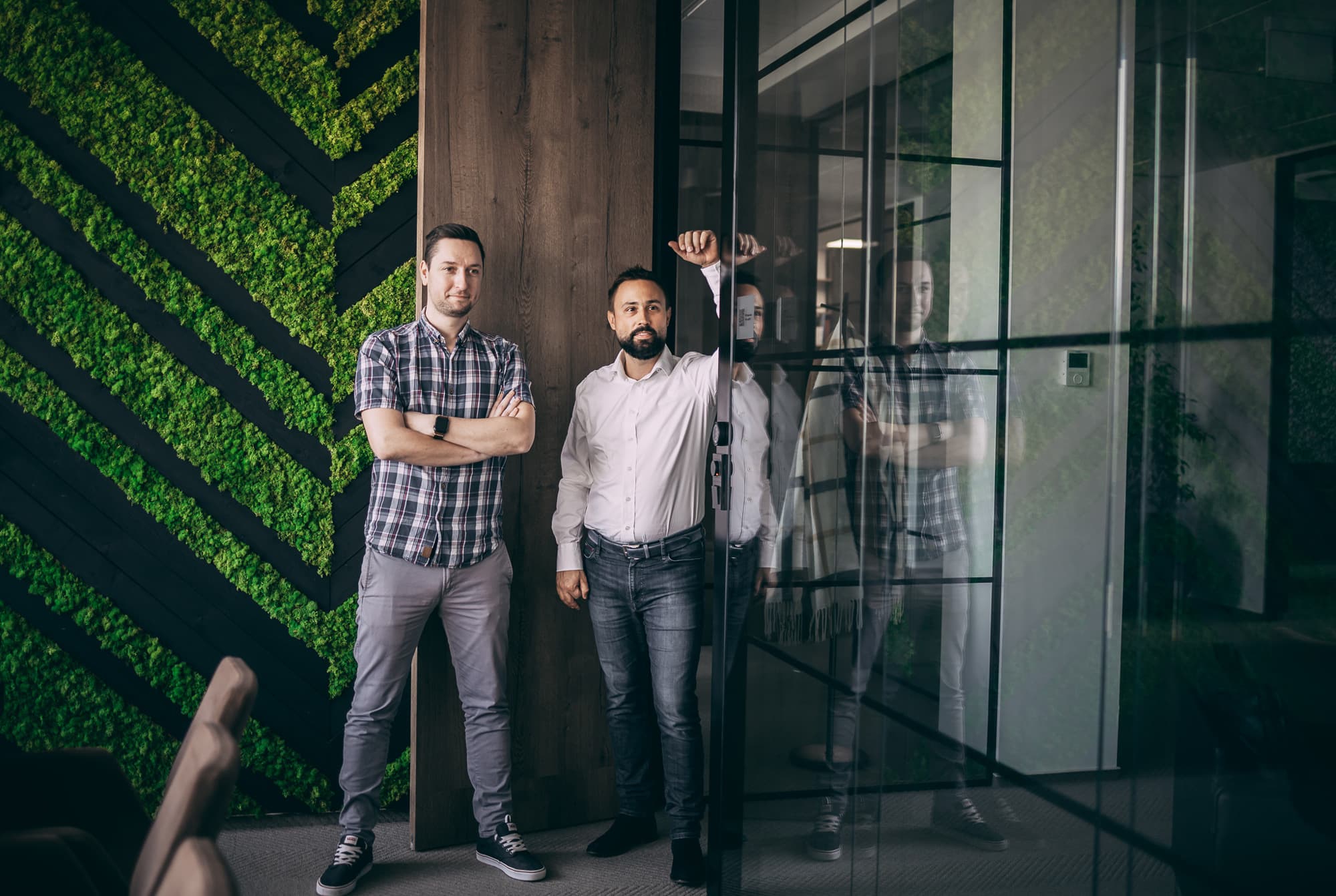 At "special" times, but in a pleasant mood. This is how our meeting in Žilina could be described.
Within a few hours, an interview was set up for Forbes, during which we managed to address many topics. From the beginning - how we met Milan and started writing the story of GoodRequest, through clients for who we develop applications, web solutions and UI UX design and our approach to growth, long-term goals and support of good ideas.
The informal meeting also resulted in several behind-the-scenes photos, which you will find in this article.
From the interview, We have selected a few interesting questions, the answers to which you will find in the May issue of Forbes.
How is a digital studio dedicated to a large project created in Slovakia?
What do we choose to go to and what do we not go to
What are our plans for 2021 and beyond?
Has the pandemic affected the market we operate in?
Why will there always be room for interns, students and juniors at GoodRequest?
Reinoo Venures will bring an opportunity for ambitious ideas and projects. What?
And of course the classic at the end - "and much more."
Thank you for the opportunity.
Are you interested in the article? Don't forget to follow us on LinkedIn:
Tomáš Lodňan - CEO GoodRequest, co-founder of the ecological project TrashOut
Milan Dubec - CEO Reinoo, Partner Ringier Axel Springer SK, Angel Investor GoodRequest, founder of the Azet.sk portal