Insight
What are my impressions and experiences as an intern at GoodRequest?
From May 2022 to September 2022, I completed an internship at GoodRequest as a Sales Specialist and I wrote this article to share the impressions I gained and to introduce myself as well.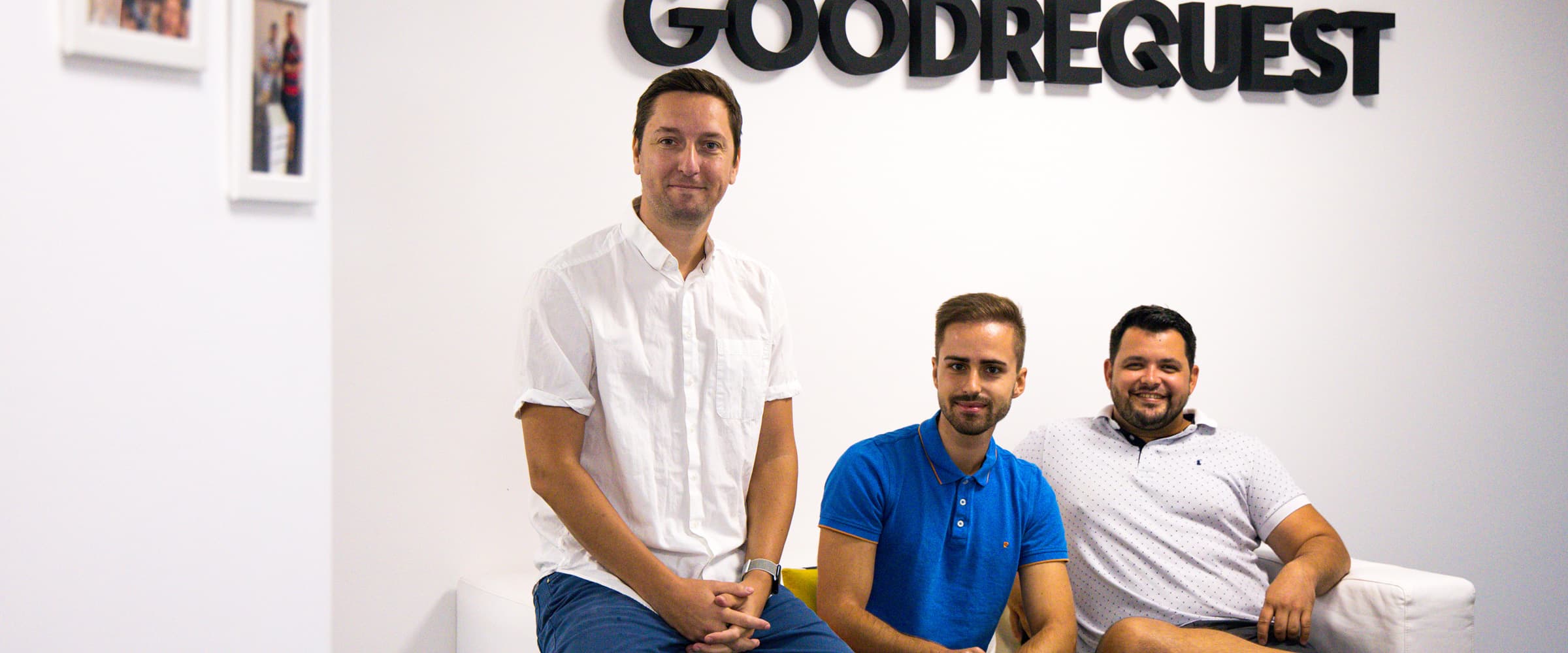 Right before I started working for GoodRequest, I had just finished my third Master's semester in the field of industrial engineering. Since the beginning of my Master's course, I have planned to work abroad to gain international experience, enhance my international expertise, and discover a foreign culture. Besides gathering those experiences, an internship in a foreign country can also be seen as a stepping stone to improving individual language skills.
‍
As the description for the position of 'Intern Sales Specialist' indicated responsible, varied tasks, I decided to apply. At this point, however, I should mention that I have hardly had any contact with Slovakia in the past. But since some friends shared very positive impressions about the country, I had no doubts about applying for an internship in Slovakia. After handing in the application forms, I received an invitation for a job interview after a short period. The job interview itself was characterized by a pleasant atmosphere, which left a positive first impression. Furthermore, my questions were also answered in detail so that a clear area of responsibility emerged for me. Accordingly, I was delighted when I received an acceptance letter.
‍
On my first day at work, I was welcomed very nicely and given a general introduction to the company and its values. I was a little bit surprised that for its size (seen relative to large corporations), GoodRequest has a strong social commitment not only to its employees but also to its community. Nowadays, several companies also focus on social issues, but such commitment is by no means a matter of course. After our first acquaintance, we discussed areas of responsibility within my associated department. I especially appreciated that my areas of interest were proactively addressed. Of course, this decision was not immutably fixed but rather served as a roadmap for my future activities. Throughout the internship, I was able to proactively contribute ideas individually that were discussed within the department.
Since the company is still rapidly growing, its structures have a comparable high level of dynamic and flexibility, allowing a fast information interchange. For this reason, projects could be advanced without significant bureaucratic effort. Moreover, this structure provided a decisive advantage in working on projects requiring the expertise of other departments. In terms of my tasks at GoodRequest, my range of activities was broadly diversified. My scope of activities ranged from market research to preparing offers for RFIs. Generally, my work has always been in accordance with the globalization strategy to enter foreign markets. In particular, the basis for opening up the DACH region was set by creating a lead gen database and a German-language version of the company's website.
‍
During the entire internship, I particularly appreciated that I was entrusted with activities that directly influenced business activities or the planned future alignment of the company. Regular constructive feedback could also improve my working methods and acquire new expertise. I also always had the feeling that my work was appreciated and could be put to good use.
Besides work, social interaction was always the focus. Whether through teambuilding events, one of the many lunches together, or just in the office corridor, there has always been time to exchange exciting topics. Now I have reached the end of the internship, and it only remains for me to say thank you for the exciting time at GoodRequest!