Insight
GR8 Days 2023 - Another unforgettable experience for GoodRequest Family
Who would have thought that GR8 Days could be even more fun and imaginative than last year? If you're curious about what it looks like when amazing people come together in one place, we have a unique insight into this year's GR8 Days.

GoodRequest Family
5 Oct 2023
Kick-off speech from Tomáš
Our journey began with a speech by our CEO Tomáš Lodňan. After welcoming us, he shared with us a short retrospective of the last 10 years and the upcoming challenges and news that await us in the near future. His words full of enthusiasm and vision gave the GR8 Days 2023 the right start.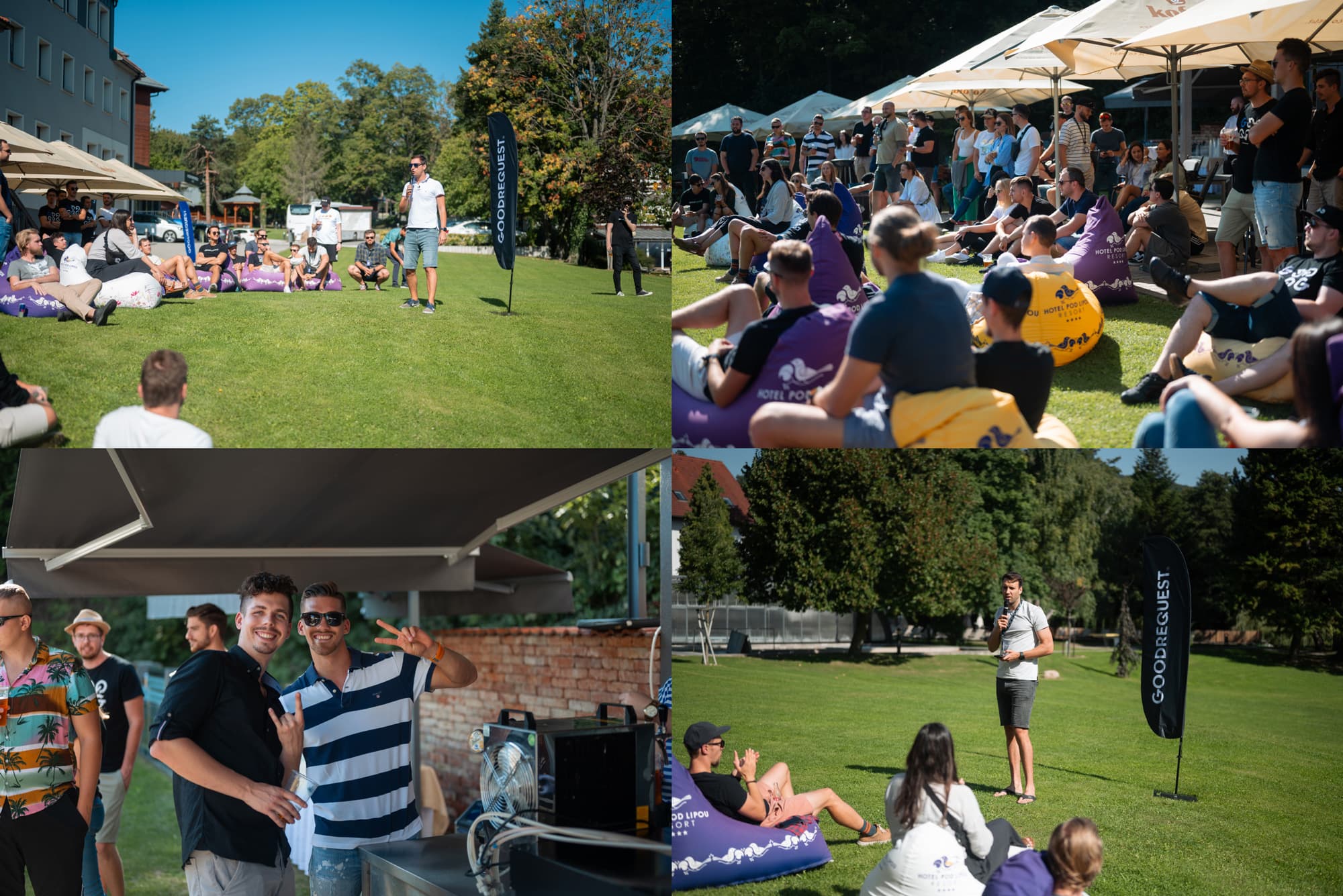 A cultural experience with the team
GR8 Days are about bringing our GoodRequest family together, and nothing highlights this better than shared activity. This year, it was a "bumbovačka" – an experience that not only expanded our horizons but also brought us closer together. After all, what can bring out our creativity so well than art 😉.
After the first programme item, we enthusiastically embarked on our favourite lunch together, knowing that good food creates a strong foundation for successful days. Our energetic atmosphere continued throughout the day, as GR8 Days 2023 offered a wide variety of activities.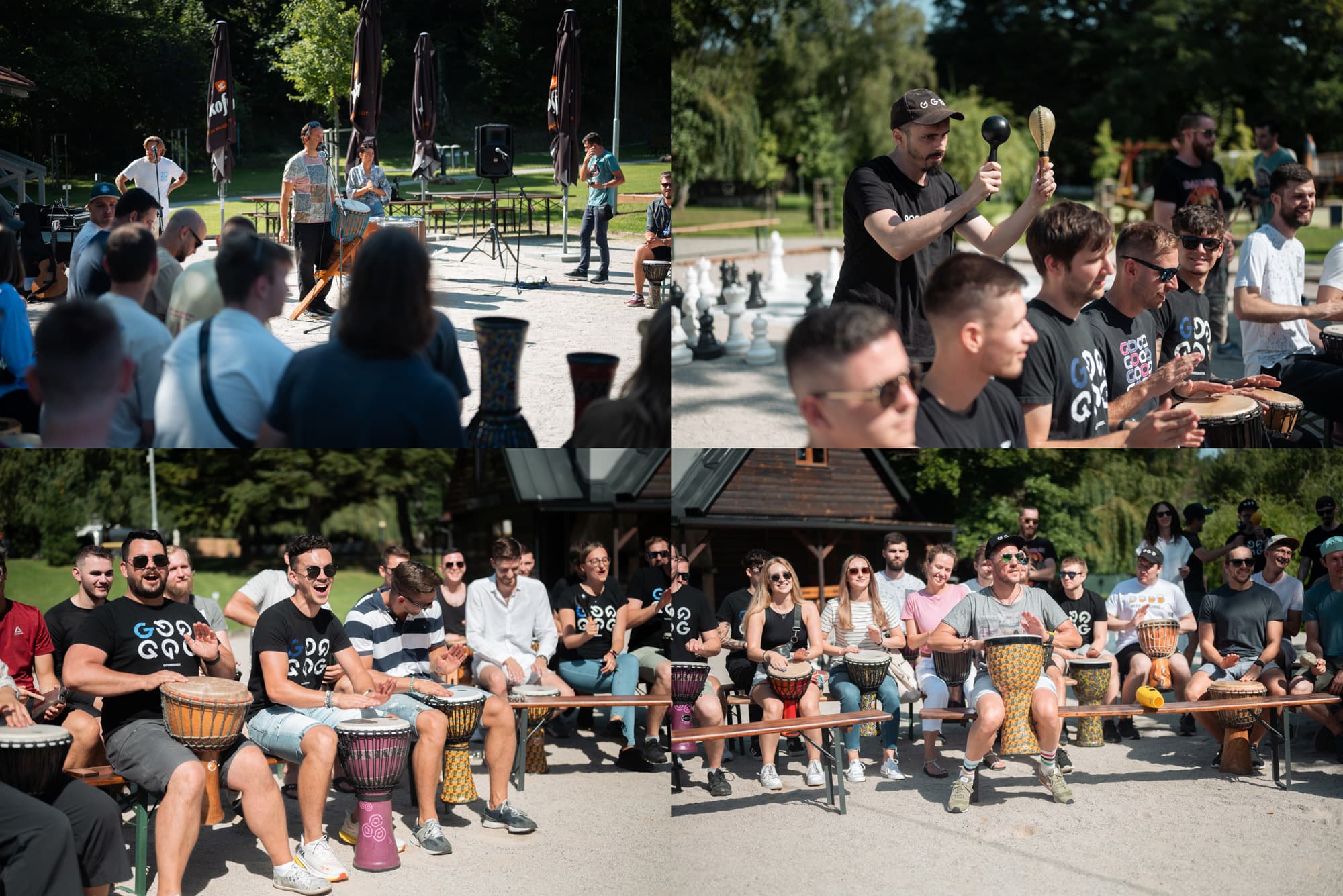 Diverse programme
One of the key elements of GR8 Days 2023 was the diverse programme that offered something special for everyone. It didn't matter whether you're a sports enthusiast, a creative spirit, a tech guru, or simply a lover of good fun; there was something for everyone.
For a moment of relaxation and rejuvenation, Thai massages and wellness options were available to recharge our energy. For those who love gaming fun, we had a special room set up throughout the day with everything you can imagine. Those looking for a challenge and a mystery found it in our escape rooms.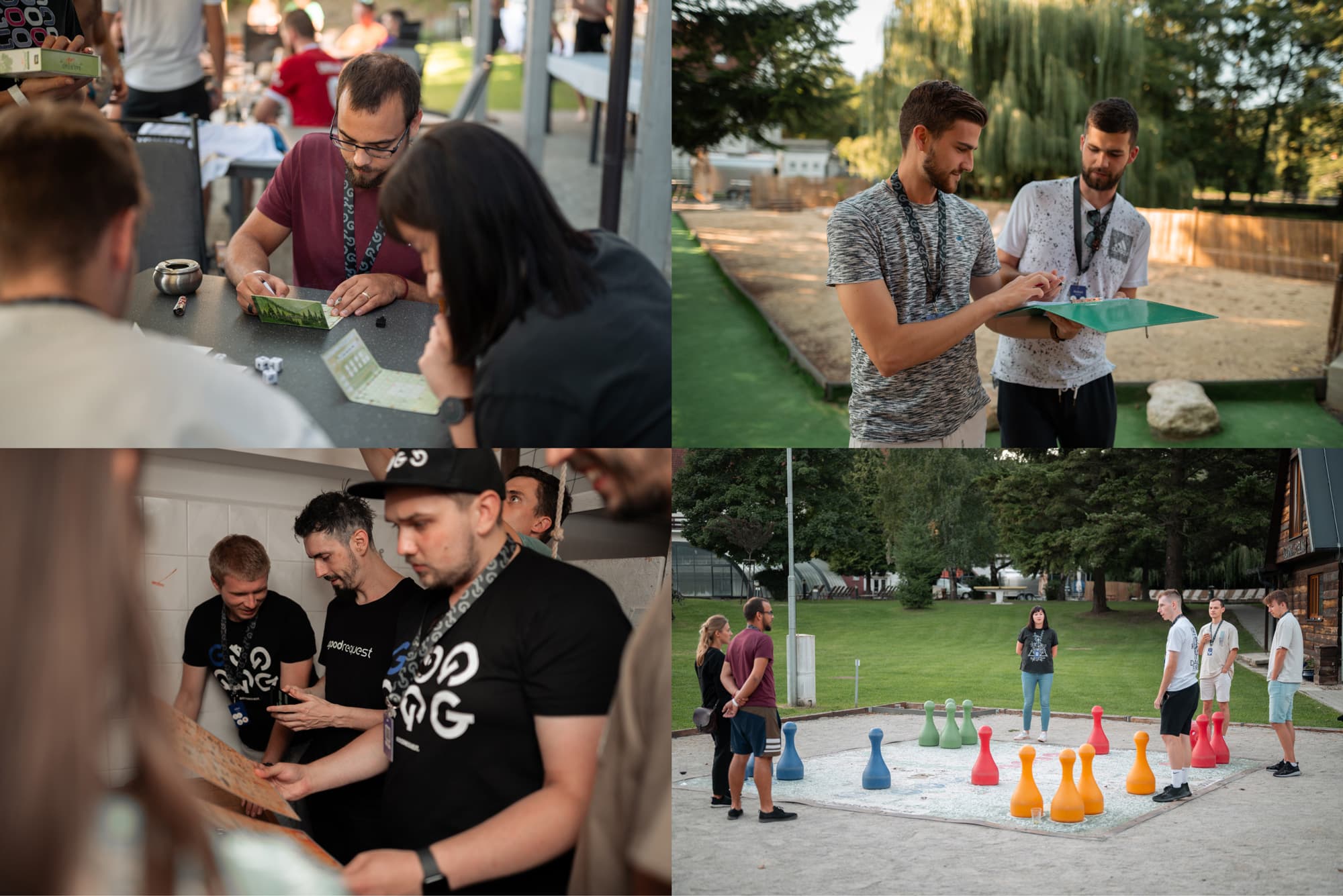 Lightning talks
What does it feel like when our colleagues share their knowledge and stories? At GR8 Days, we experienced it again and were impressed with it. Our colleagues shared quick talks with us again this year on various interesting topics that not only educated us but also entertained us. Miro opened the lightning talks with the topic "Formula 1: 10 Reasons to Watch Cars Go Round in Circles" and introduced us to the world of circle racing from an unexpectedly unique perspective. Michal told us about his story in the world of darts, proving to us that even a seemingly simple game can be full of passion and skill. Andrej captivated us with his exceptional journey, "31 Days heroes Among the Homeless," which sent shivers down our spines. Finally, Jozef entertained us with the topic "Cats and Walls," leaving us guessing whether it was an existential question or simply his passion for cats.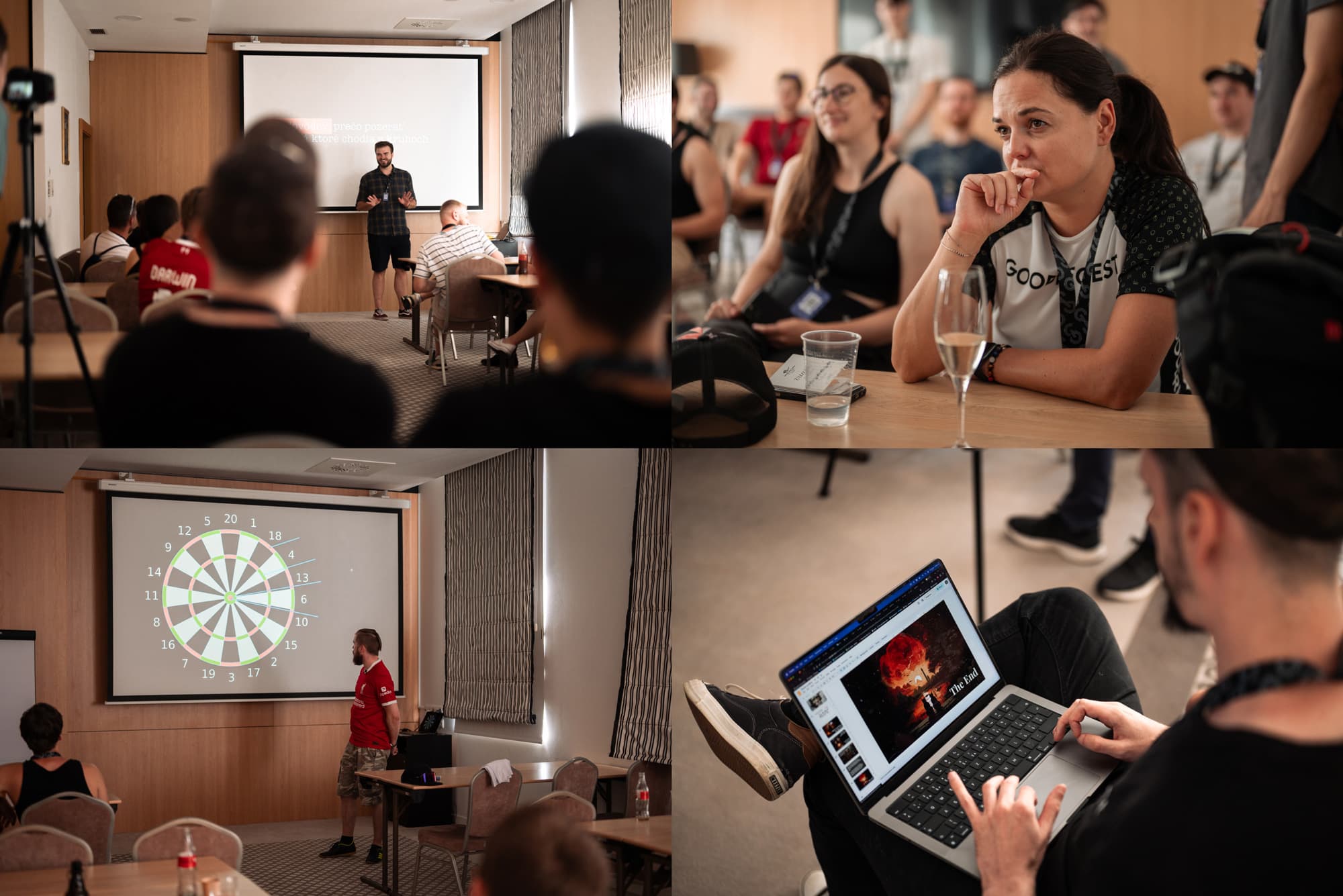 Sports and Fun
The volleyball and football tournaments were a real firework of fun at GR8 Days! These sports classics always have a special place in our hearts, and this year was no different. We played, laughed, and tried to win, but as they say, it's all about having fun, not just winning, right? And speaking of fun, yoga provided us with the perfect opportunity for relaxation and recharging energy for the evening´s party. Everyone found their own way to join in and enjoy these sports and relaxation activities. What would you choose? 🏐⚽🧘‍♂️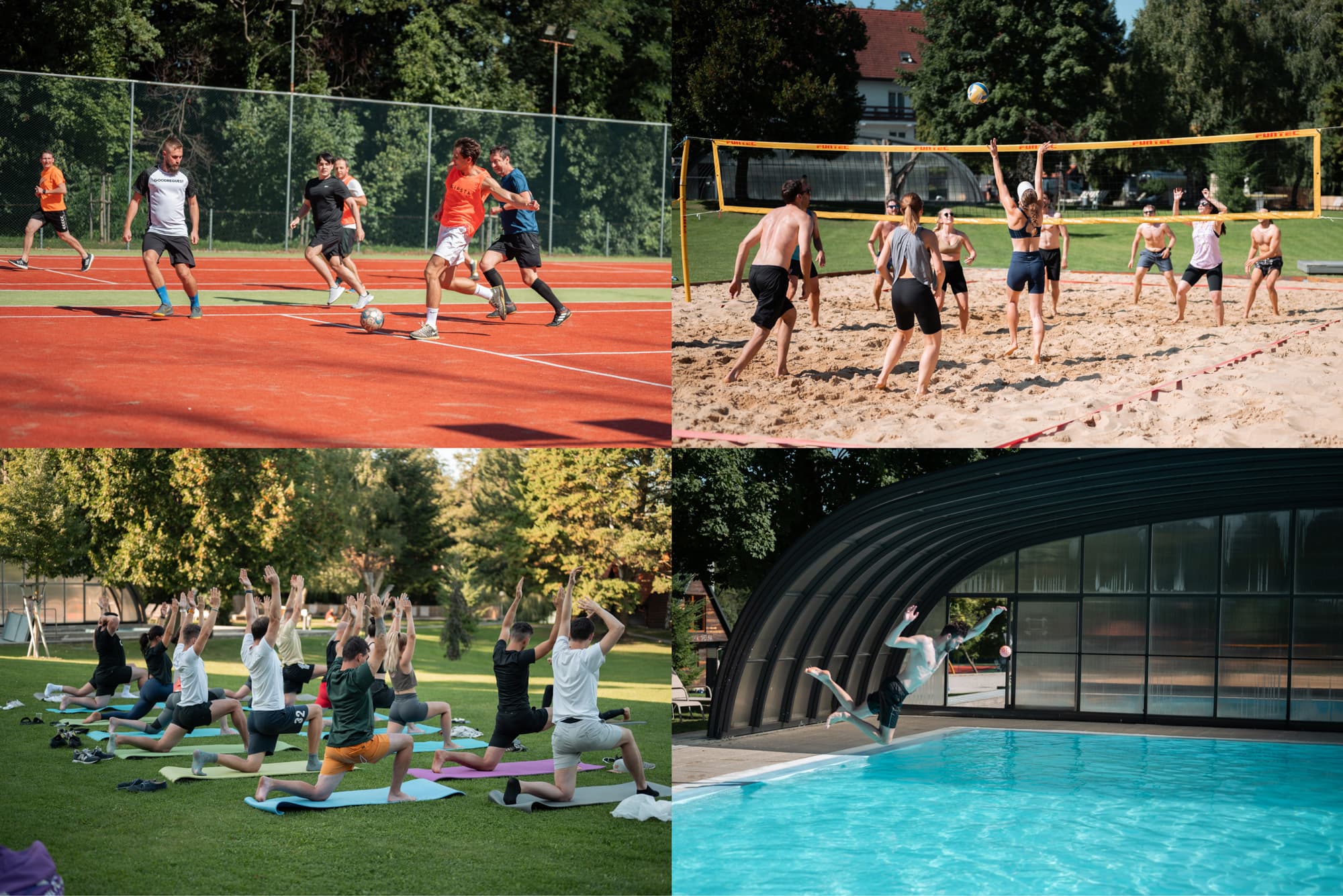 Cooking Course with the Chef
Instead of keyboards, we had steaks in front of us to deal with! The chef helped us master grilling the steaks and preparing delicious side dishes. The result? Great teamwork and a delicious meal. That's how we went from IT gurus to great cooks too! 🍽️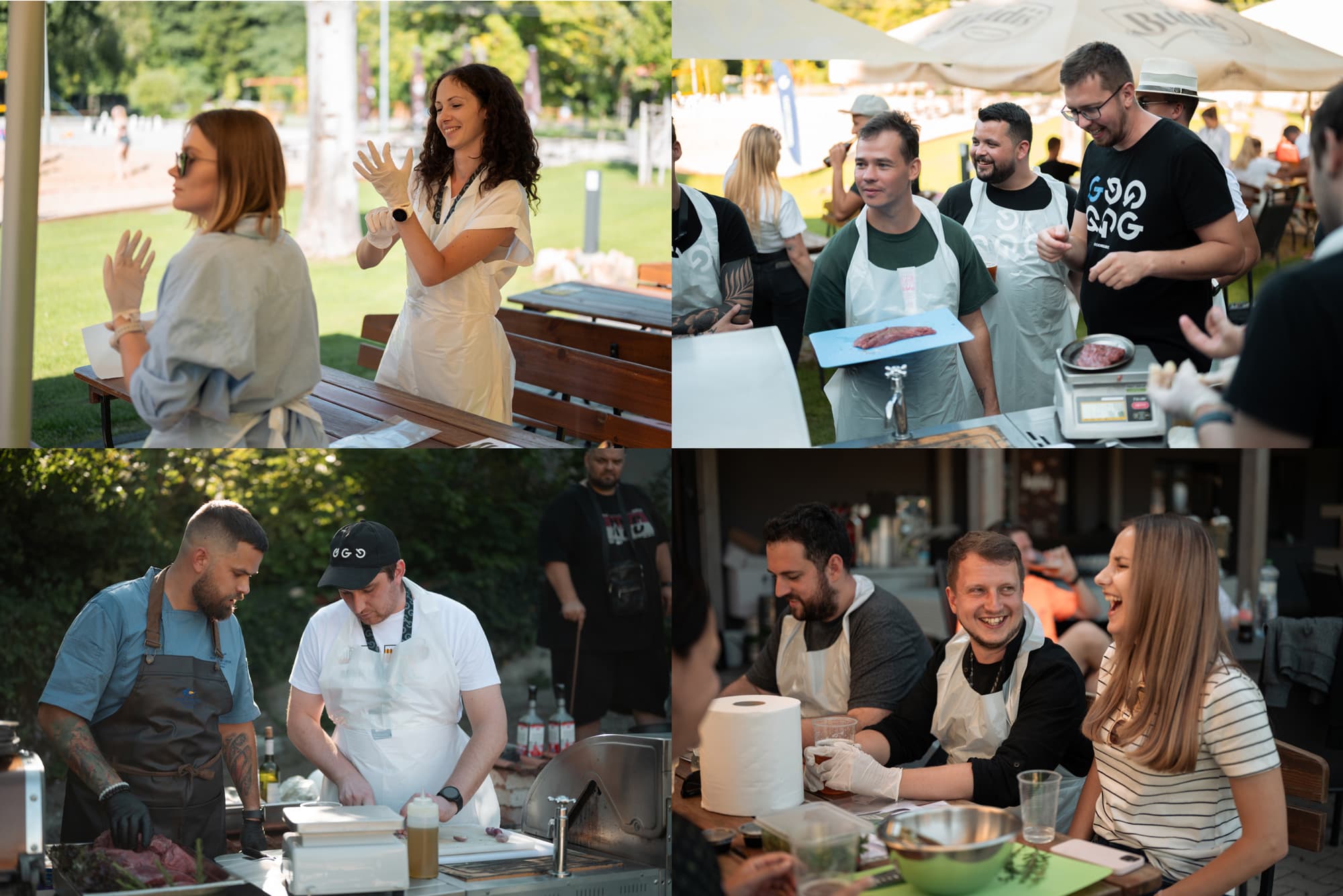 Barbecue
After all the activities at GR8 Days we were hungry as wolves and the barbecue was like a godsend and a well-deserved reward. A paradise for our taste buds was waiting for us - various specialties and even a tasting of local wines.
The conclusion? Relaxation, laughter and, of course, delicious food. It was truly an unforgettable culinary adventure that we thoroughly enjoyed. 🍔🌭🥗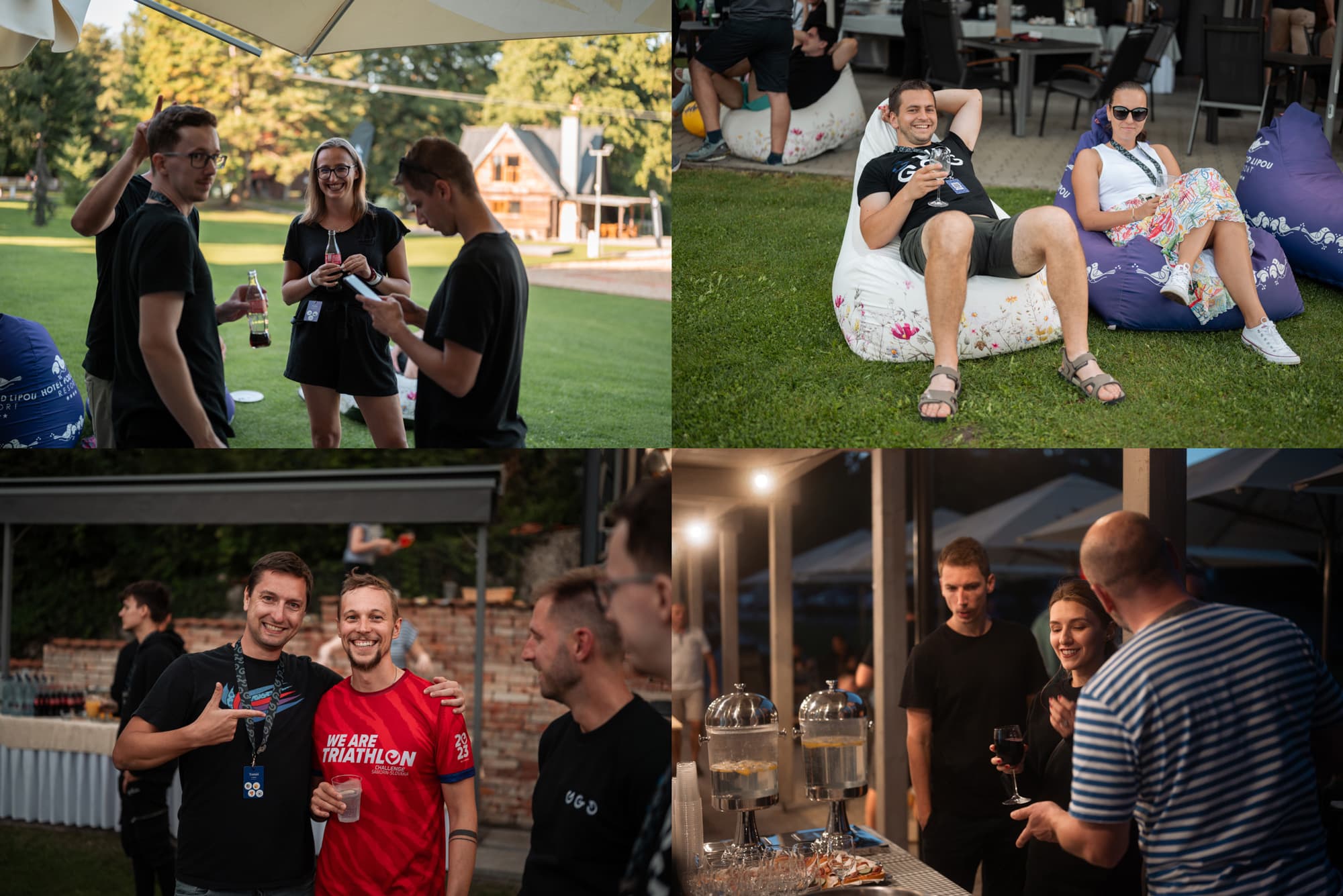 Party
Our GR8 Days came to a peak at a unique party that will be etched in our memories. No matter what the programme brings, a party is always what we look forward to the most. Everyone's dance dragon was awakened. Our dancers surprised us with their charm and enthusiasm, showcasing their best dance moves and showing that everybody can dance the dance floor till dawn. 💃🕺🌄
GR8 Days 2023 reminded us once again how important the people in our GoodRequest family are - the people who make up the heart and soul of our organization. They offered us an opportunity to connect, relax and spend time together. The activities and food were amazing, but more important was creating unforgettable memories and strengthening relationships with colleagues. It was truly a unique adventure that we will remember with a smile for a long time! 🌟🤗

GoodRequest Family
5 Oct 2023