Insight
GoodRequest has moved to a new headquarters!
GoodRequest is growing and that means only one thing, we have decided to move on from Framborska to a new, bigger and nicer one. You can find us at the new address from the beginning of October. The new office in Žilina opens new chapters and gives us room for further innovation, new collaborations and community building. Come see our new Žilina office with us!

GoodRequest Family
12 Oct 2023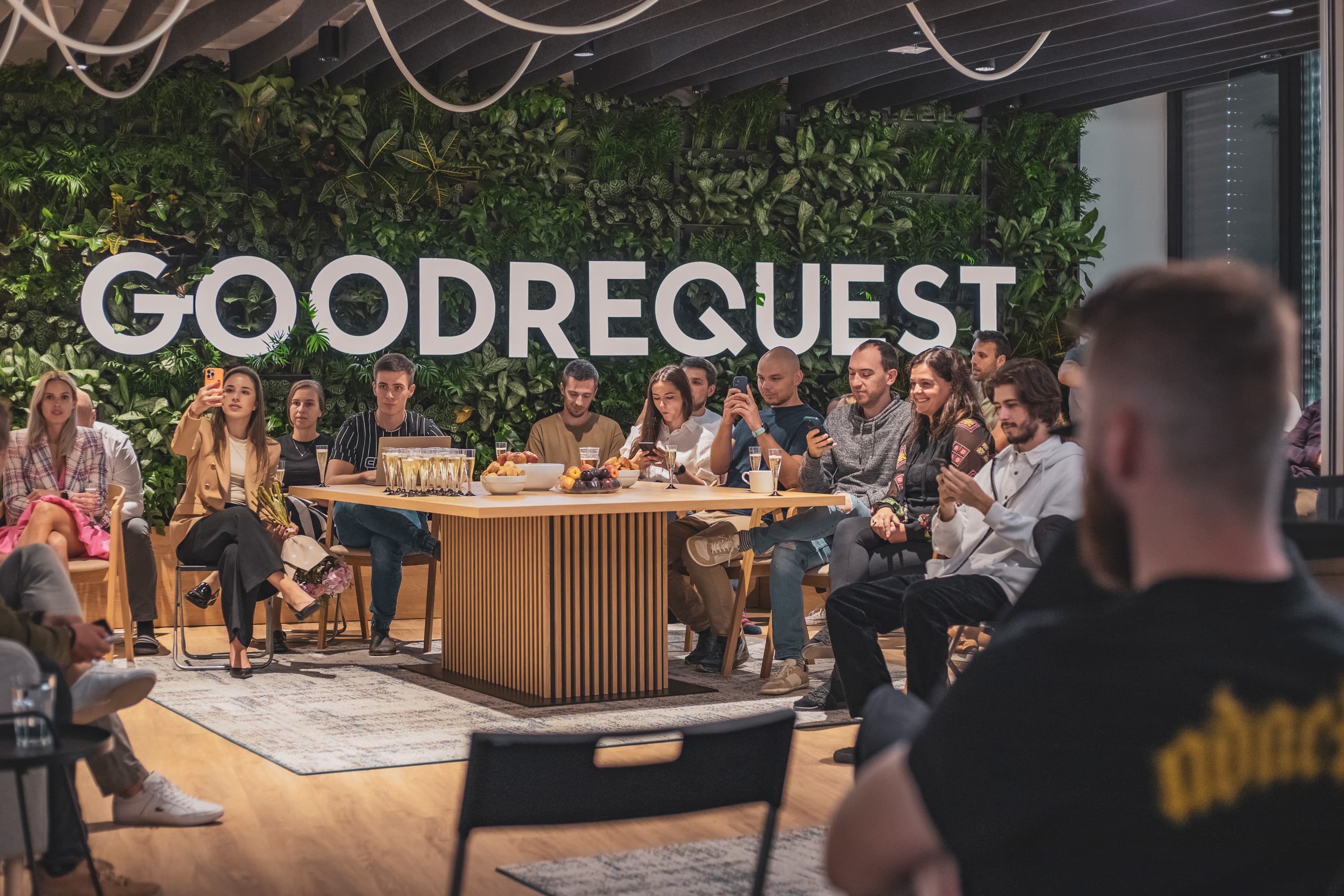 The story of GoodRequest hub
GoodRequest is growing, and so are our needs for quality workspaces. This space is a manifestation of our values and commitment to pushing the boundaries of technology, business, and human potential.
We present to you a space that reflects the essence of GoodRequest, which is the ever-changing relationship between technology, people and business.
With this idea in mind, we created a space with three distinct zones: the people zone, the technology zone, and the business zone.
A place to build relationships and community
Our office is more than just a workspace - it's a place for collaboration and development. We envision it as a future space for community events and collaborative events.
As many of us work remotely or from other locations, we wanted this space to be variable and could be divided into smaller/larger zones as needed, dominated by a wall of living plants. For the same reason, clear wayfinding or marking places was very important to us. The meeting rooms are, for example, recognizable by their color markings and paintings by Slovak artists.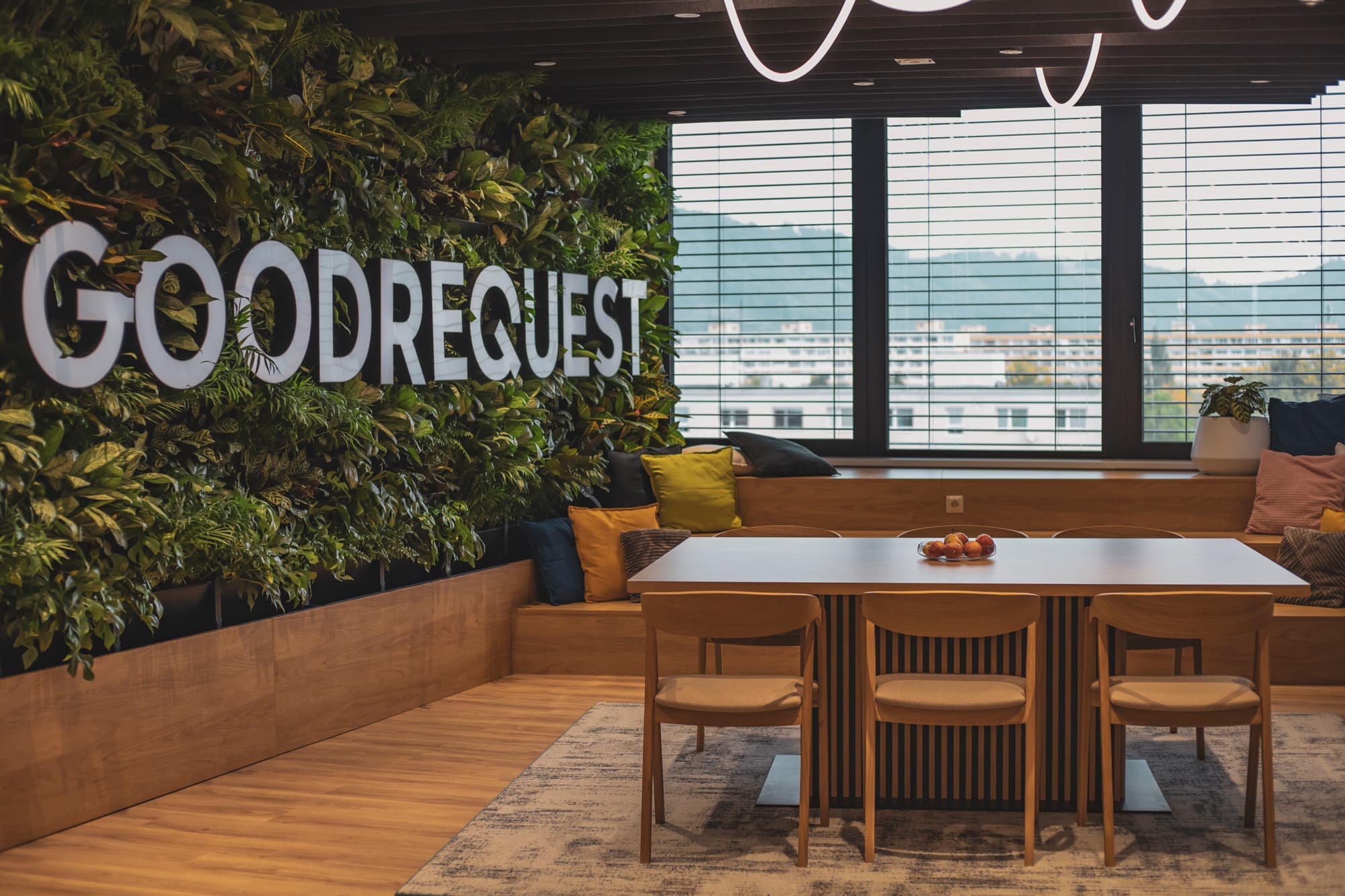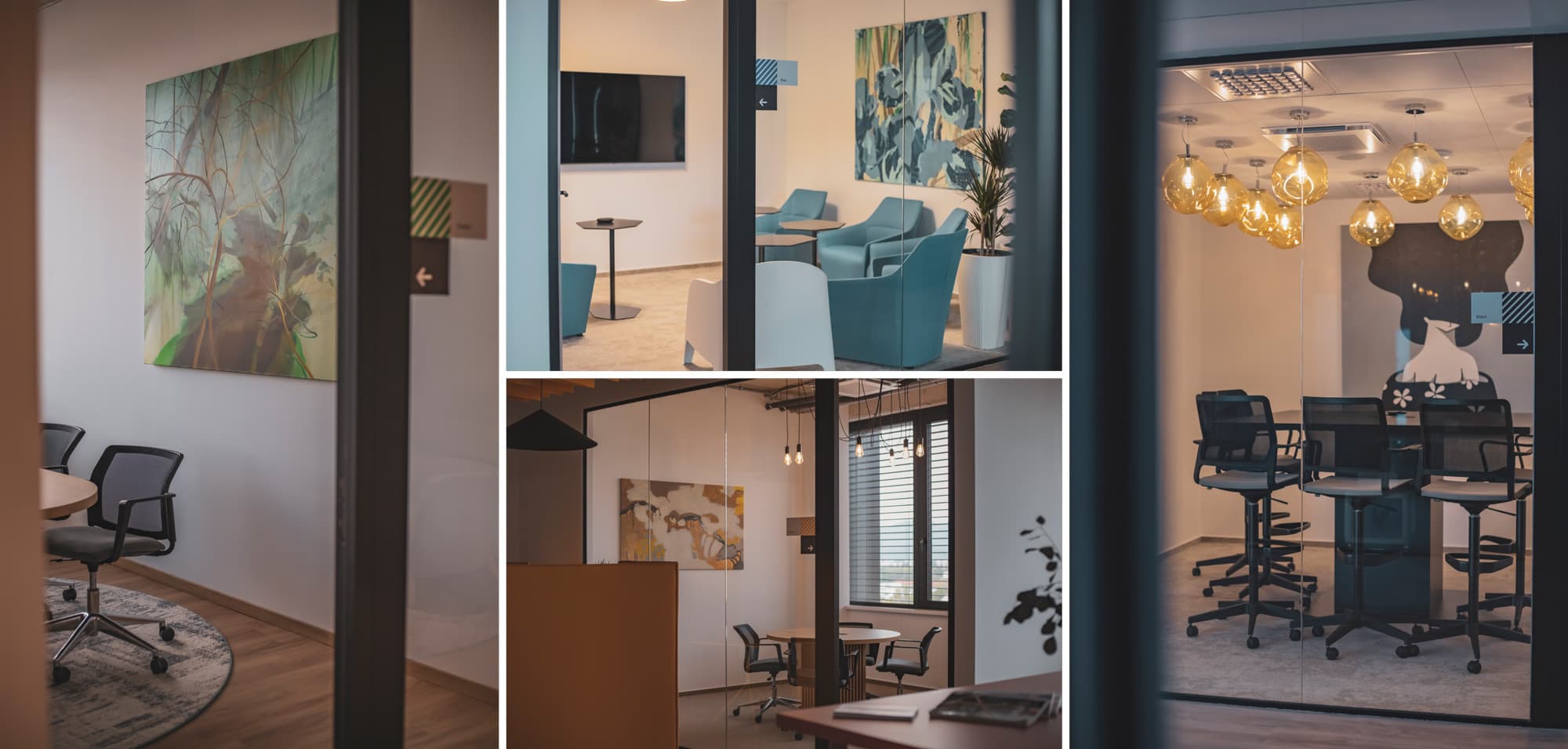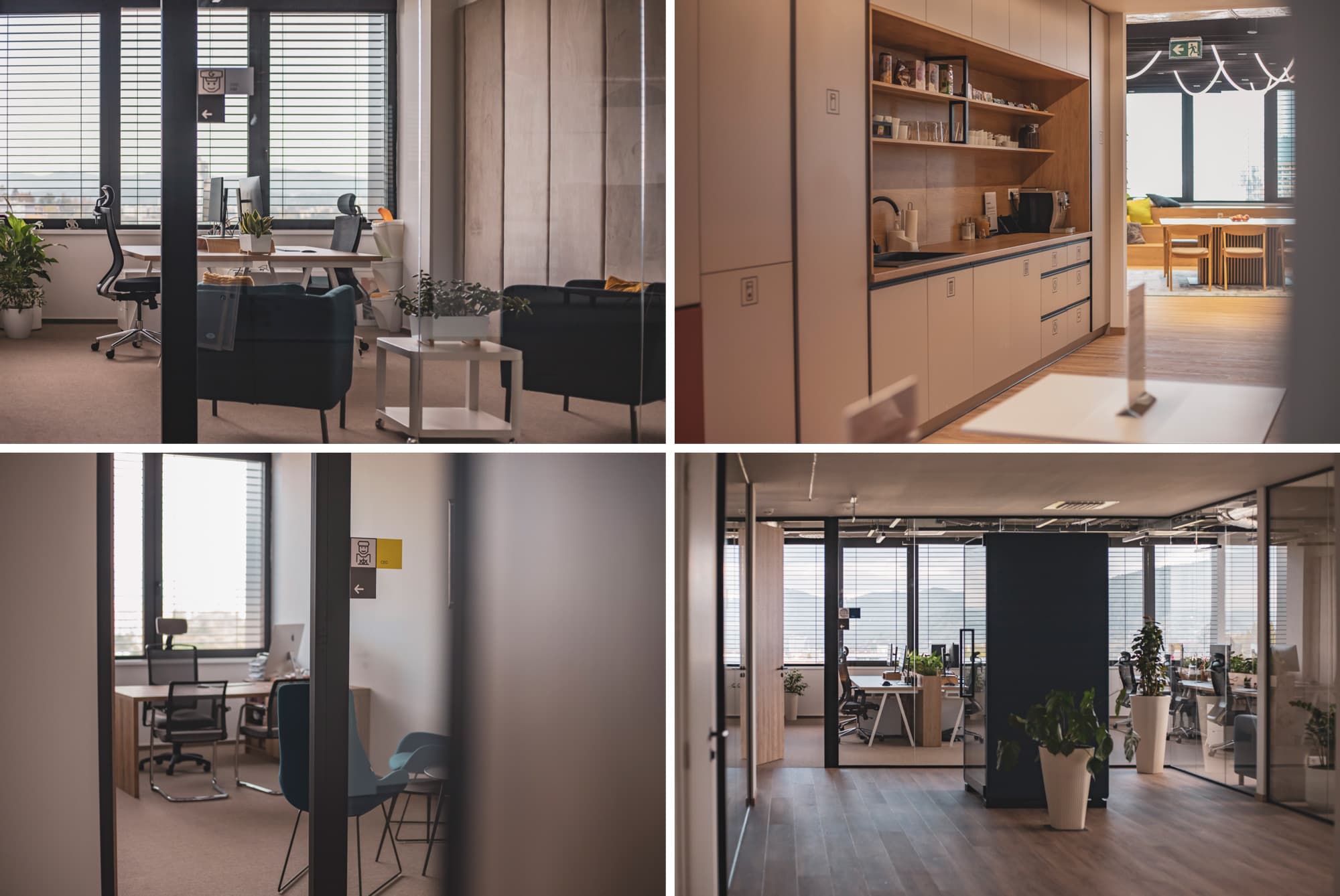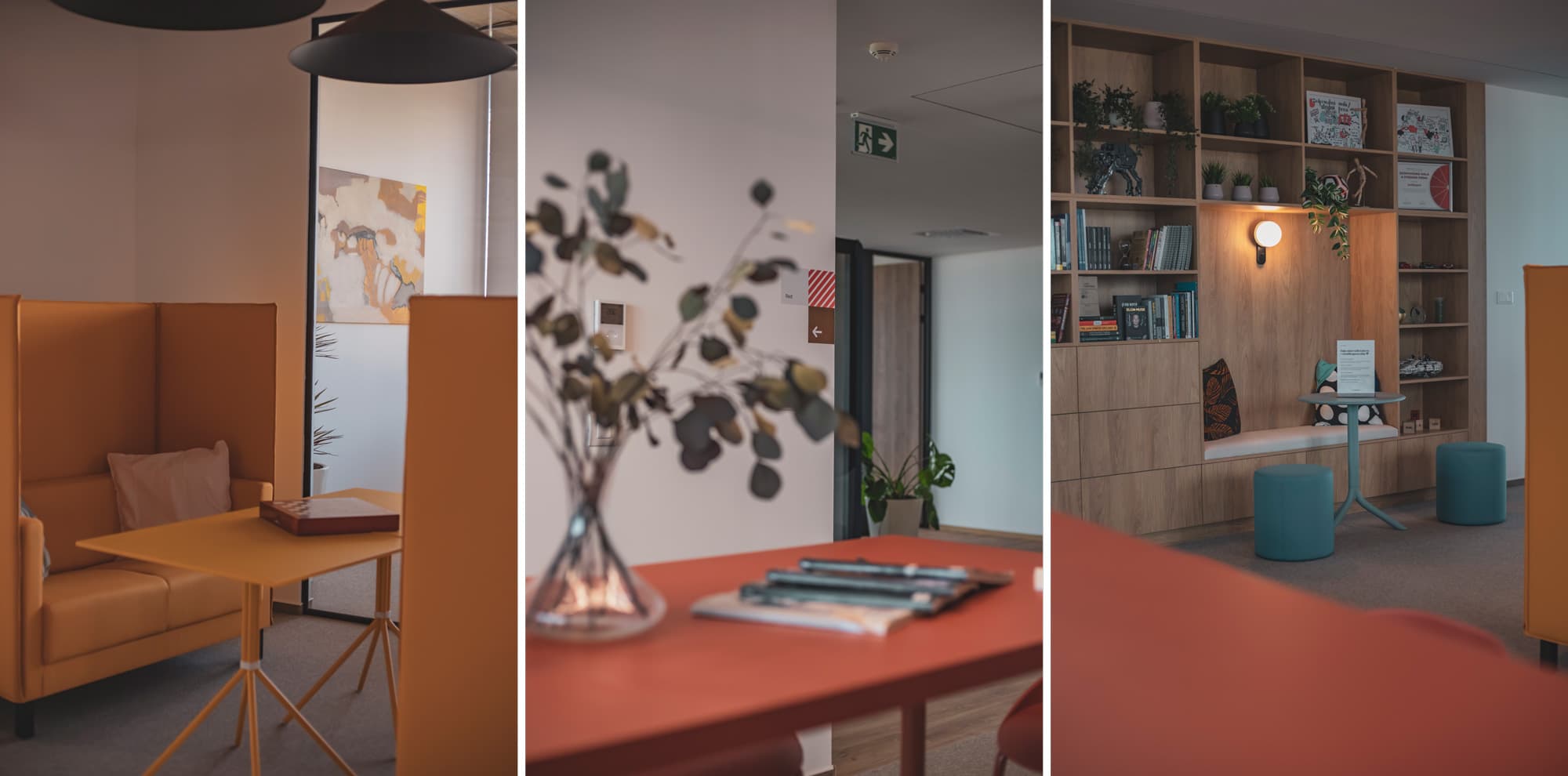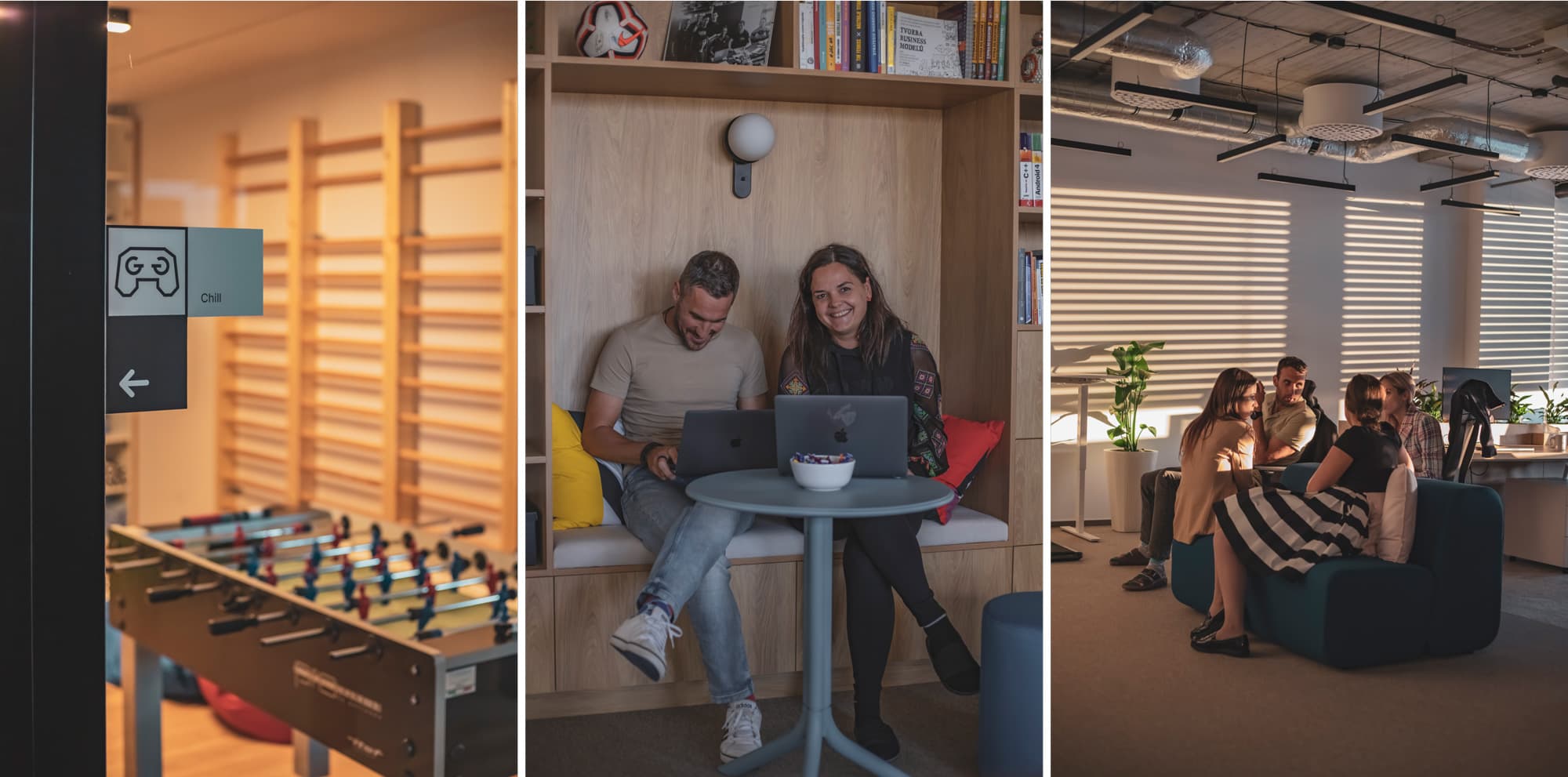 Our office is further intended to serve as a center for future developers. We also know that it will serve excellently as a space for the academy and for further education and rediscussions.
In terms of technical specifications, the building has achieved LEED Platinum certification, which underscores our commitment to minimizing emissions, using quality materials, and emphasizing human health.
Opening party with All Hands
How could we not take a moment to celebrate? We marked the opening of our new premises in conjunction with our regular All-hands meeting. Immerse yourself in the ambiance with us.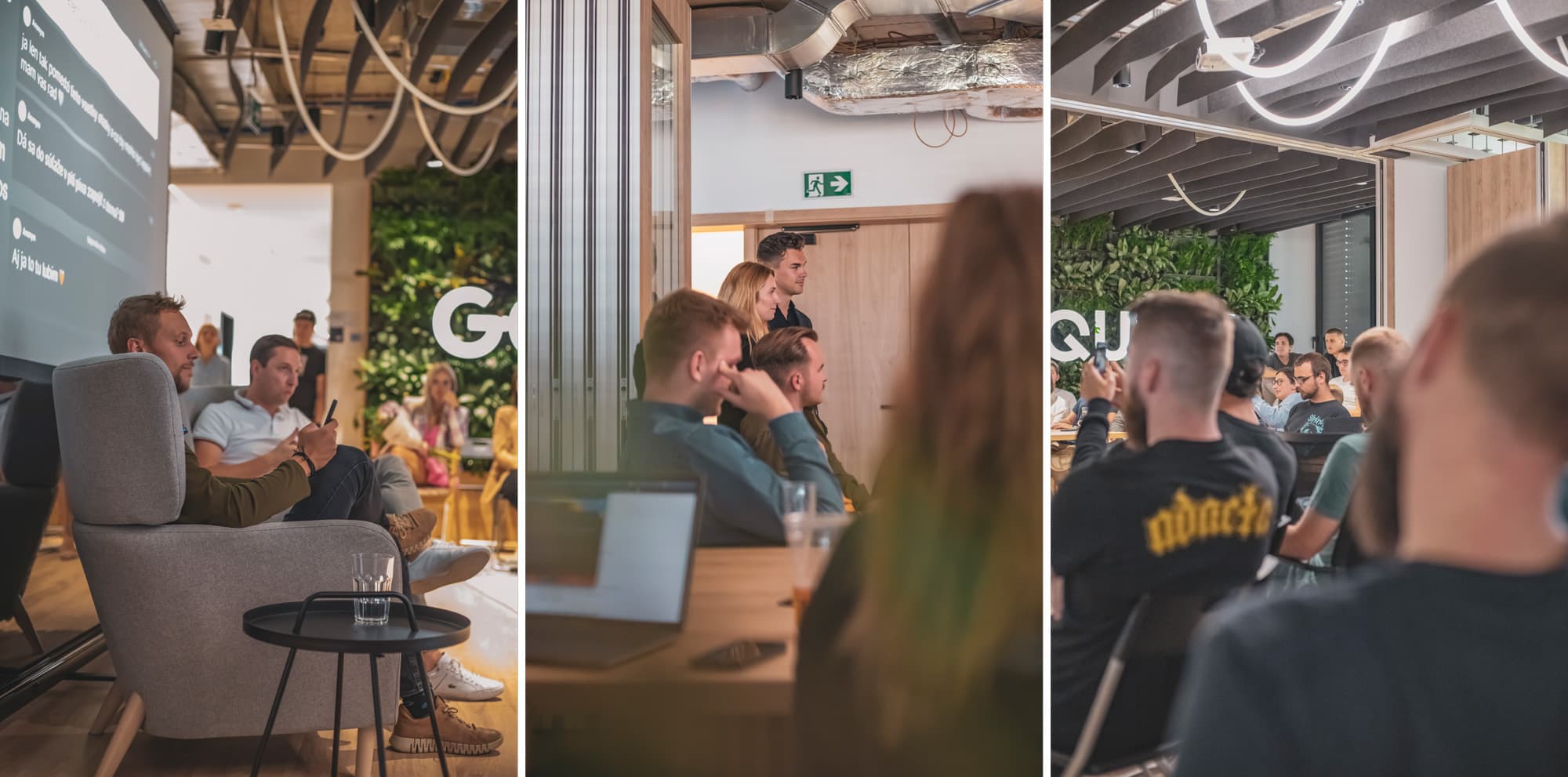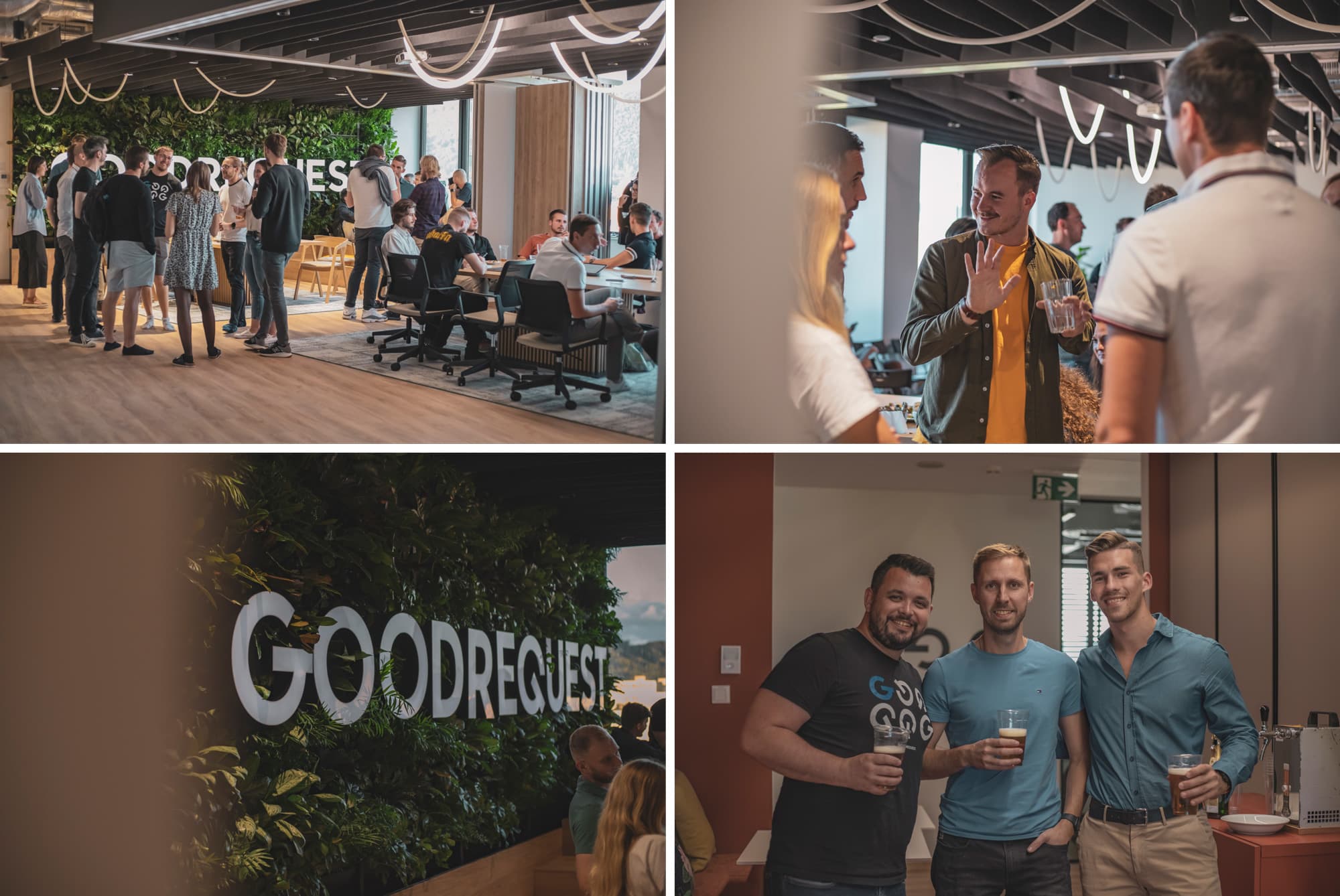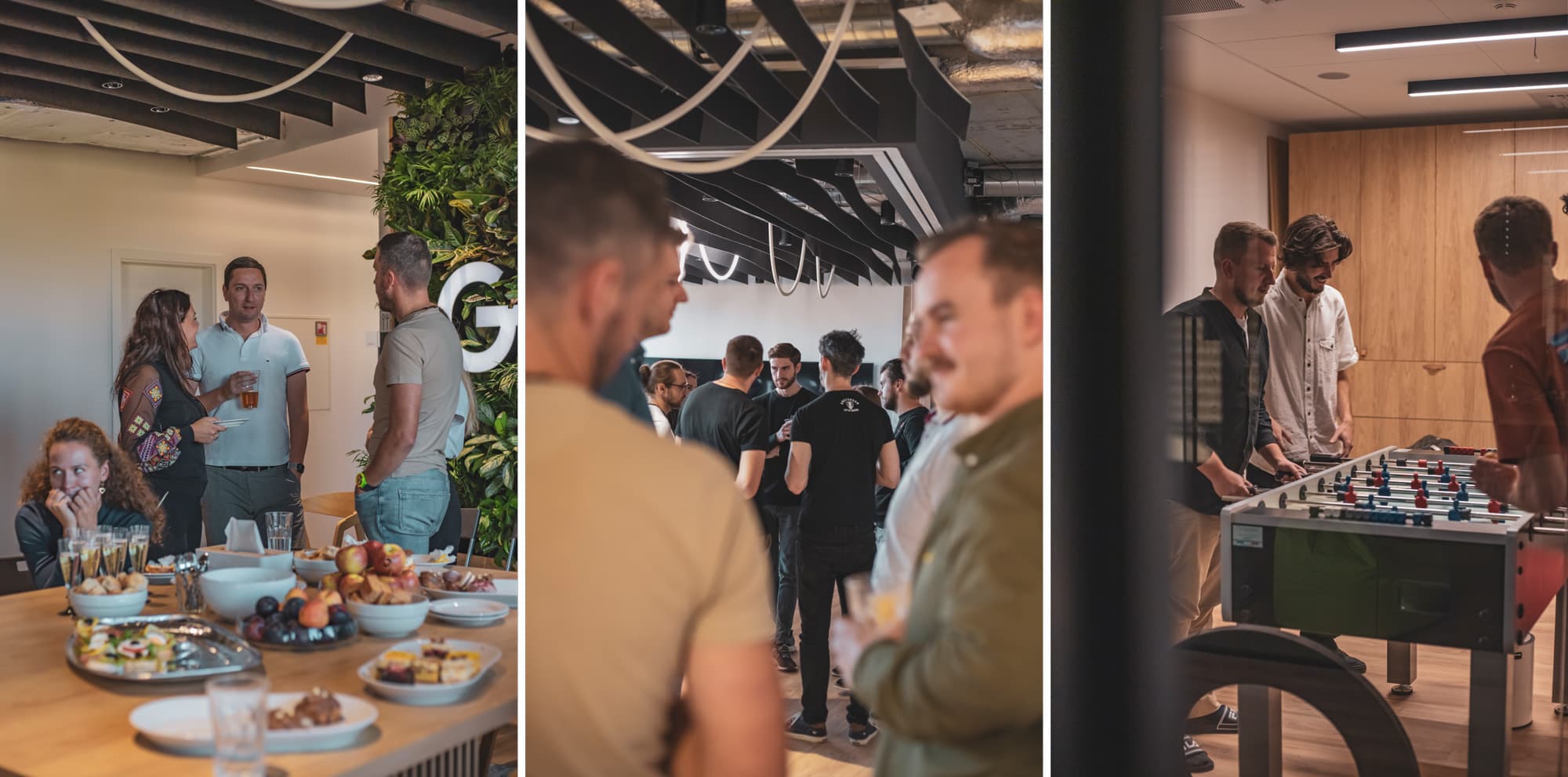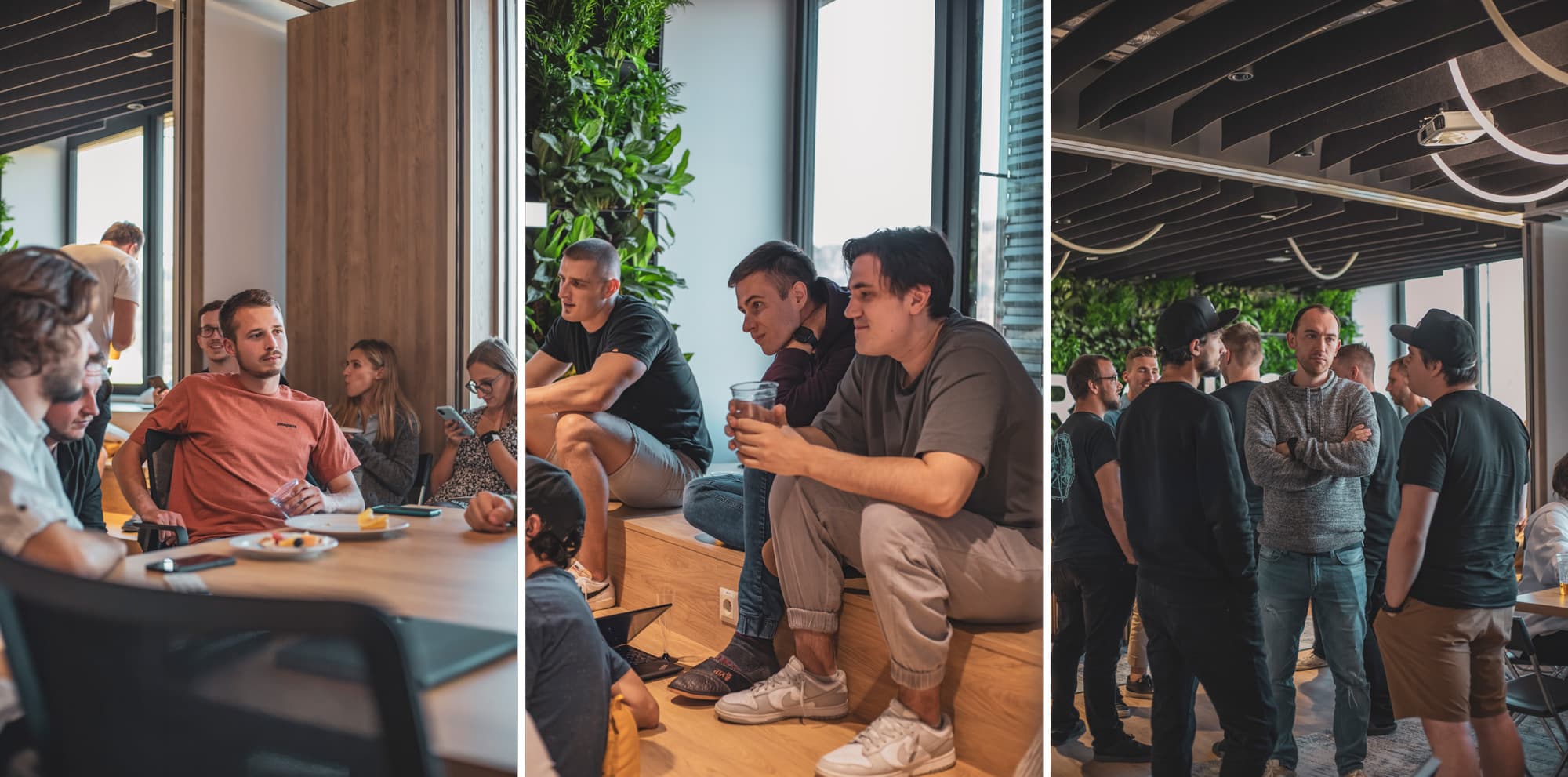 We hope you like our new place, and we look forward to meeting you here :)

GoodRequest Family
12 Oct 2023